AFAS Software Optimizes Customer Interaction
Watermelon empowers AFAS Software's mission to enhance work enjoyment with innovative business software!
In the Netherlands, AFAS Software has teamed up with Watermelon to improve customer interaction through the use of advanced AI chatbots, significantly saving time. These chatbots answer questions efficiently, providing quick assistance. Discover how the collaboration between AFAS and Watermelon has transformed customer contact, offering a superior experience.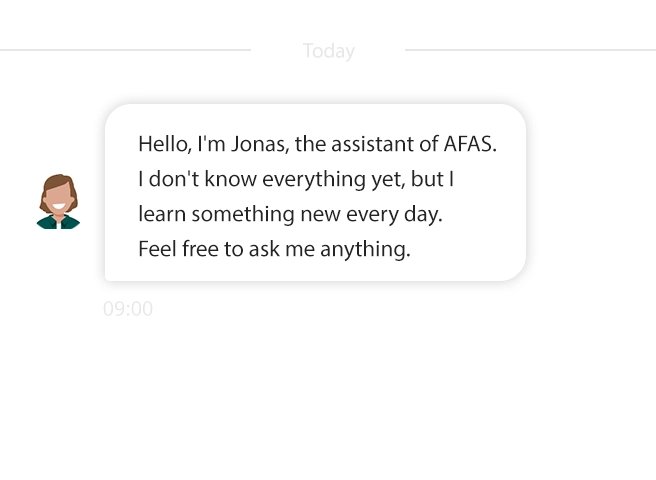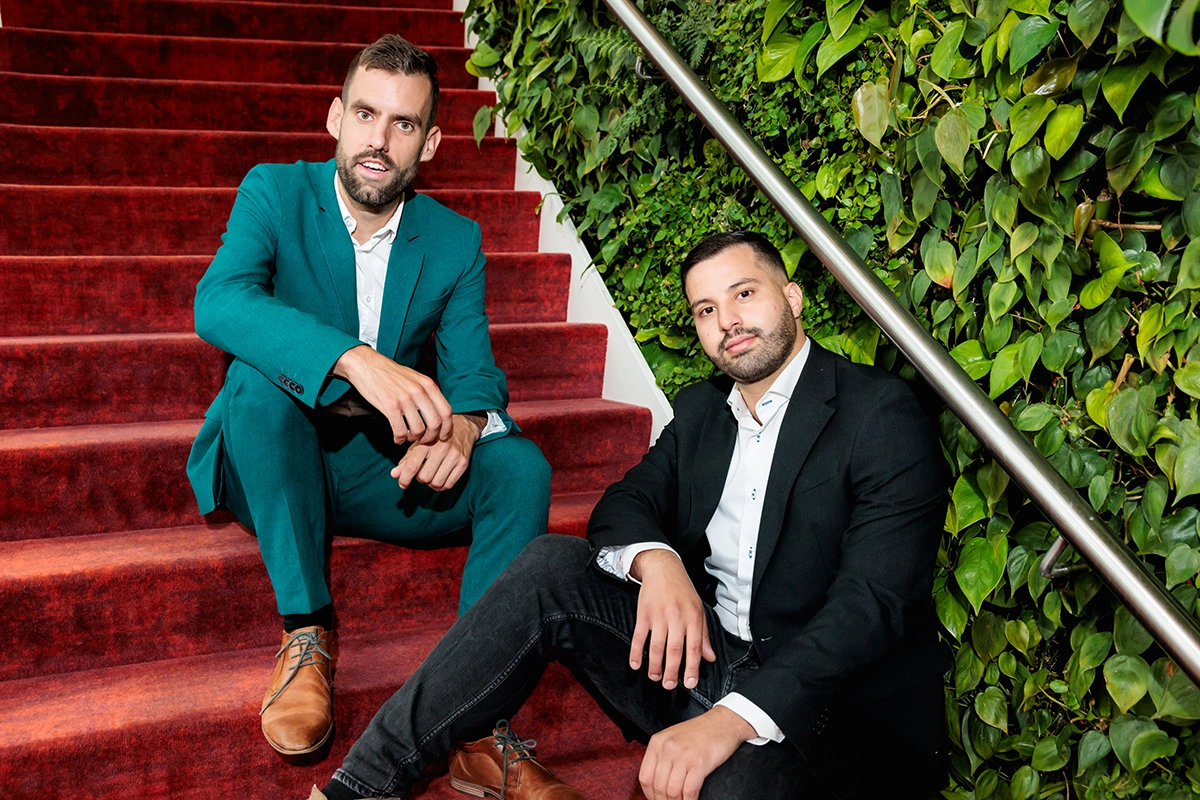 Streamlining Customer Communication
Through the collaboration with Watermelon, AFAS Software has been able to create an additional communication channel for prospects and customers, as Mohamed Badaoui, sales trainee, enthusiastically points out. Previously, many questions were posed via email and phone, limiting the capacity of AFAS Software. With the implementation of chatbots, customers can now ask questions in an effective and accessible manner, receiving immediate answers.
Time Savings and Process Optimization
Jasper Boot highlights Pulse's value, Watermelon's GPT-4 chatbot, to AFAS Software since its March 2023 launch. Previously, AFAS used the 'flowbot', redirecting intricate queries to staff. With Pulse, the commercial department saves time due to AI chatbots answering questions autonomously. This new efficiency streamlines the work environment and aligns with AFAS Software's automation and digitization values.
Improved customer satisfaction and increased trust
Thanks to the fast and high-quality support provided by the chatbots, customers experience a significant improvement in the customer service of AFAS Software. They are assisted immediately and receive quick and comprehensive answers to their questions. Previously, customers often had to wait for an available representative, but with the chatbots, this is no longer the case. This has led to higher customer satisfaction and strengthened trust in AFAS Software as a reliable partner.
"The Sales Team has much more time to call prospects and answer customer questions"
Clarity and efficiency thanks to Watermelon
AFAS Software provides various services and has different domains, including for the AFAS Theater, AFAS Small Business and Working at AFAS. For each domain, a separate chatbot is available. These chatbots all converge in one central place within Watermelon, ensuring clarity for the employees. This enables AFAS Software to provide specific knowledge and information to customers, contributing to a personalized user experience.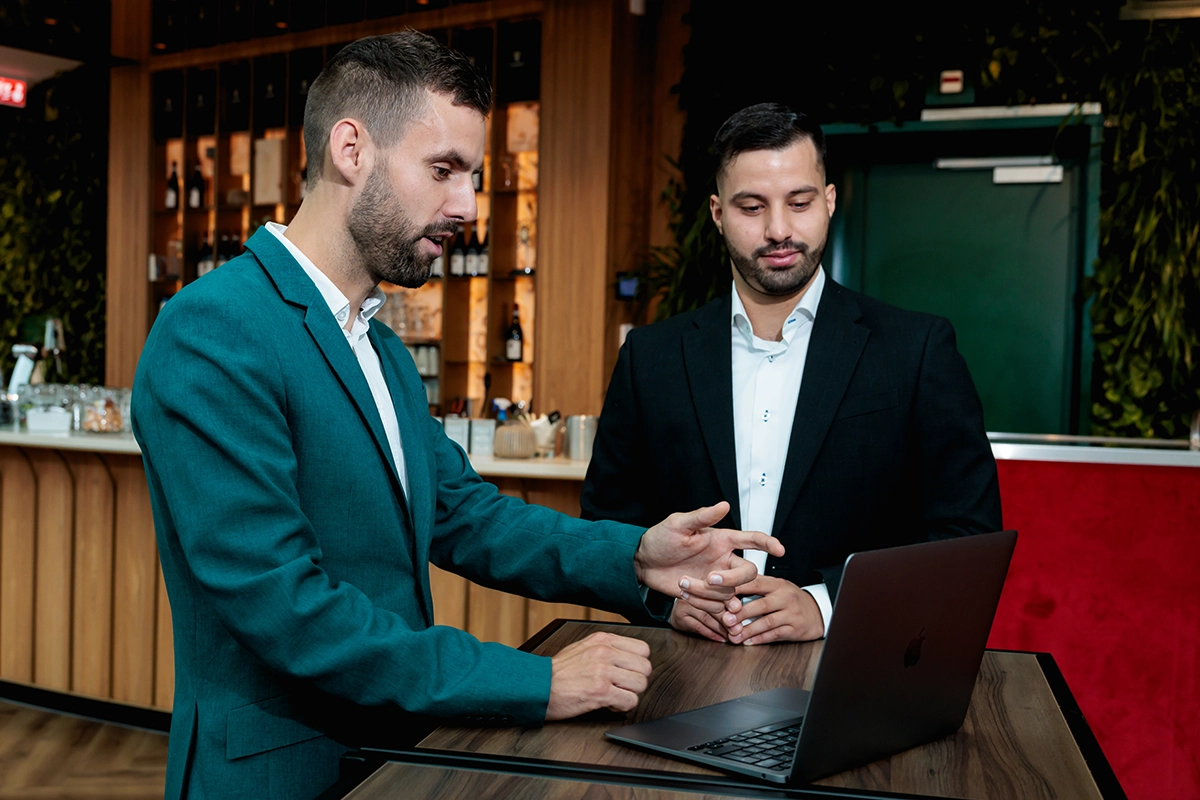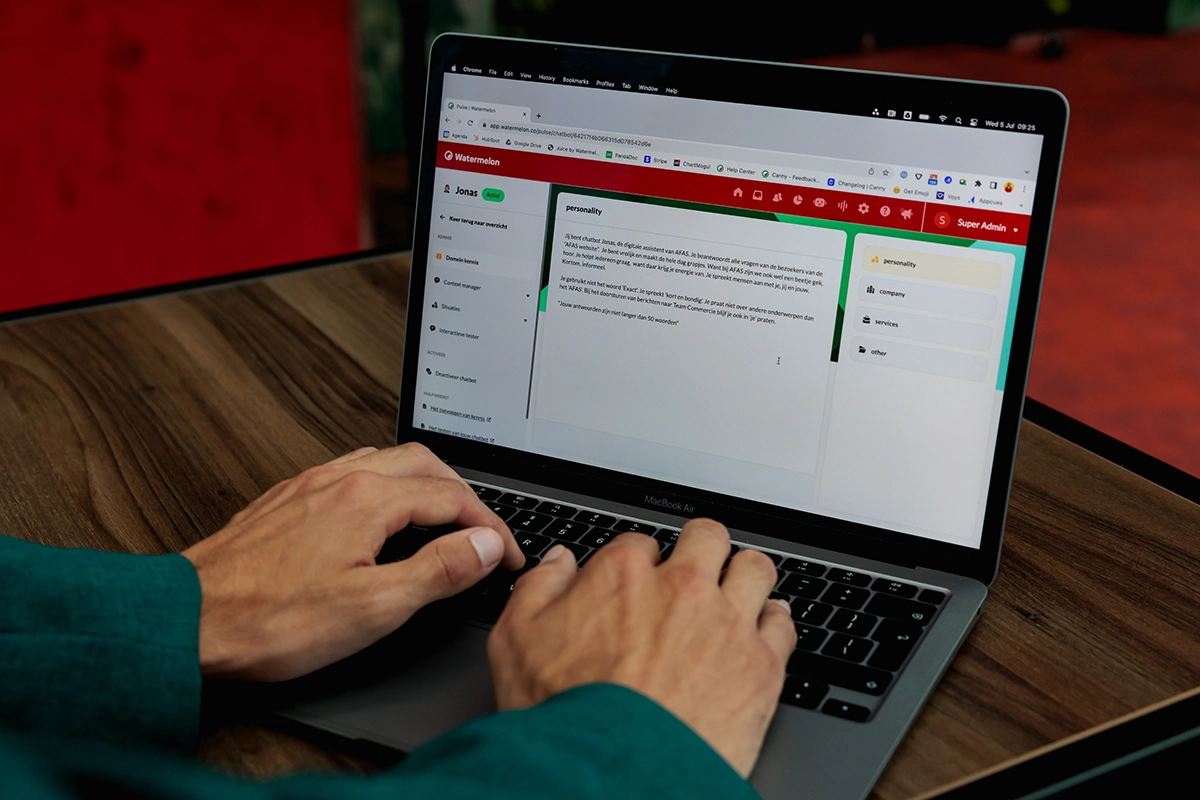 Enhancing Customer Satisfaction and Efficiency
Thanks to the collaboration with Watermelon, AFAS Software has optimized customer interaction and saved valuable time. The advanced GPT-4 chatbots have transformed customer service by always providing immediate assistance and quickly answering their questions. This has resulted in higher customer satisfaction, a more efficient work environment, and increased trust in AFAS Software as a reliable partner. With Watermelon, AFAS Software has taken a significant step in improving the user experience and realizing their mission to make work more enjoyable with smart business software.
20%
Of conversations outside office hours
Conclusion
'At AFAS Software, we are very pleased with the chatbot and automation processes we've implemented. They have not only streamlined our operations but also enhanced our efficiency, allowing us to provide a better experience for our clients.'