The innovation of Haarspullen.nl and GPT-4 chatbot Maartje!
Already in the first month after going live, Chatbot Maartje makes a difference for both customers and human colleagues!
Maartje has been online for just one month and is a filter for all customers before they reach the human colleagues. Where a 'regular' chatbot answered pre-set questions, Maartje effortlessly gives advice on products that fit the customer's wishes or teaches them about oxidation in hair dye. Haarspullen.nl notices that customers that are still forwarded to the human colleagues are better prepared after the previous conversation with Maartje. For example, they already have their order number at hand, so these conversations take less time.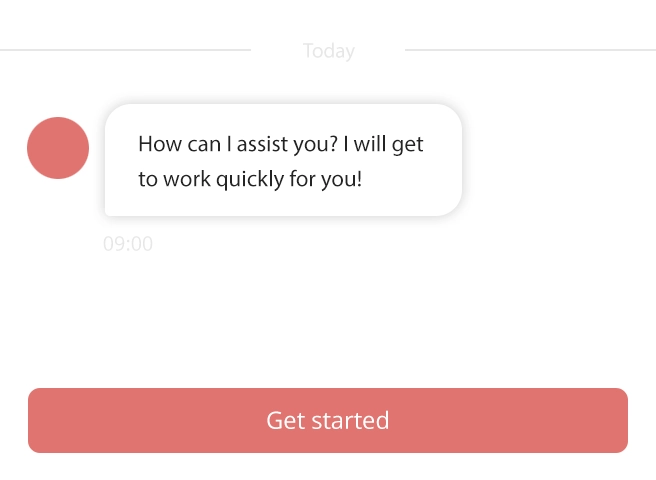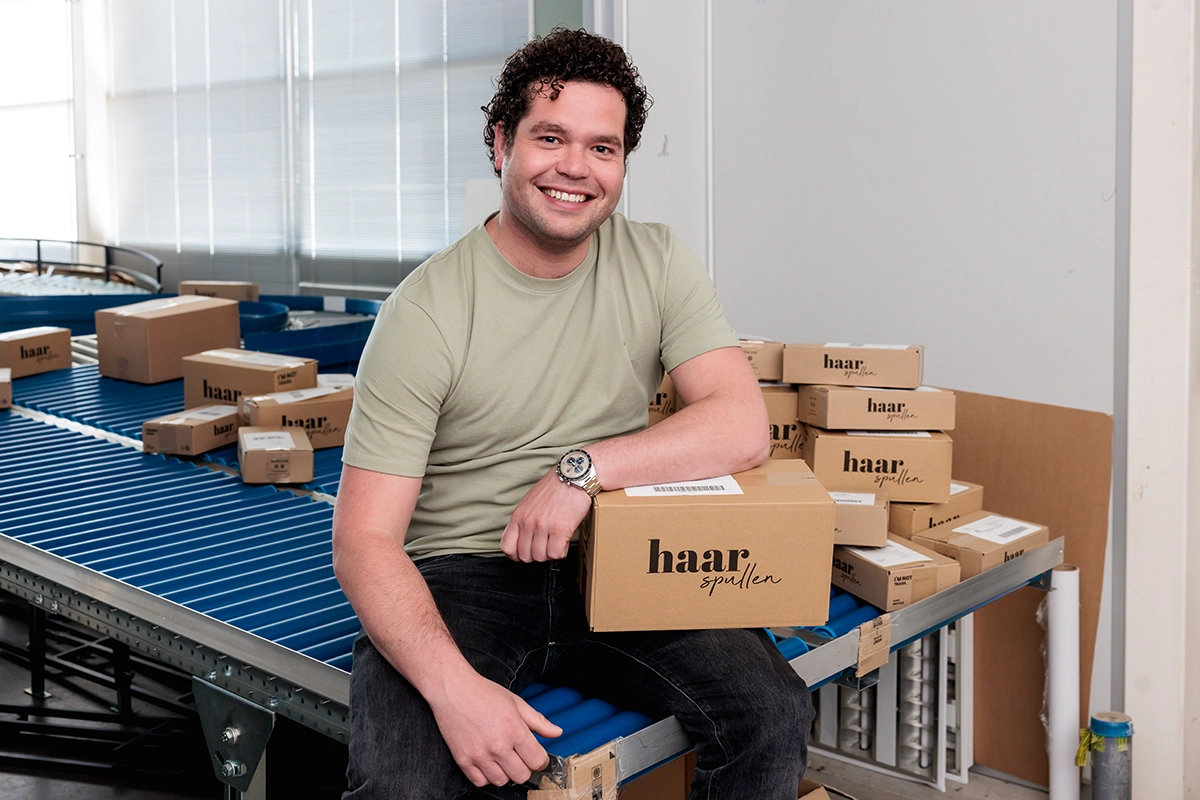 About Haarspullen.nl
Five years ago, the adventure of Haarspullen.nl began. By selling a batch of hair products on Marktplaats, Marijn noticed the need for personal advice in the beauty industry. Because a 'good product' is not the right product for everyone! In no time, the webshop became a huge success and they even ended up in a huge surge during Corona. Today they are busy with 45 colleagues to get all beauty products to their customers.
The importance of a good customer experience
In the beginning, Marijn did it all himself: customer service, purchases and marketing tasks and then he even packed and shipped the packages himself after regular office hours. It was time to delegate. Various students were hired for the customer service, who were happy to work for Haarspullen.nl as a part-time job. However, customer service proved to be a separate craft and by outsourcing fulfilment, the team lost feeling with the products. This all came at the expense of a good customer experience. It turned out to be a period with many educational choices. Nowadays, the customer service team consists of 3FTE and the customer experience is much better. Haarspullen.nl is always eager to be the first to innovate and believes in the power of automation. For example, a fully automated robot can be found in their warehouse that picks up and packs hair dye. This proved to be a huge efficiency boost. After Marijn heard and read a lot about AI, it seemed to him that this was an innovative application for customer service and it is characteristic that they want to be the first here!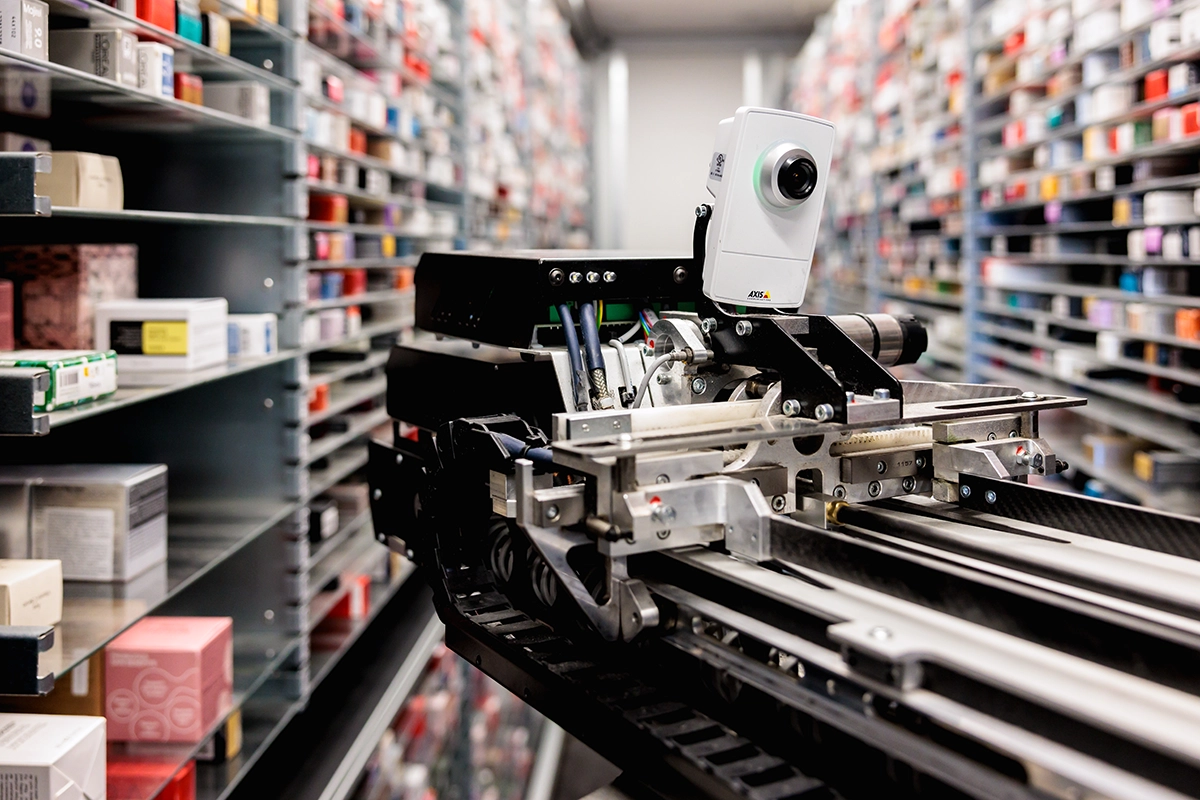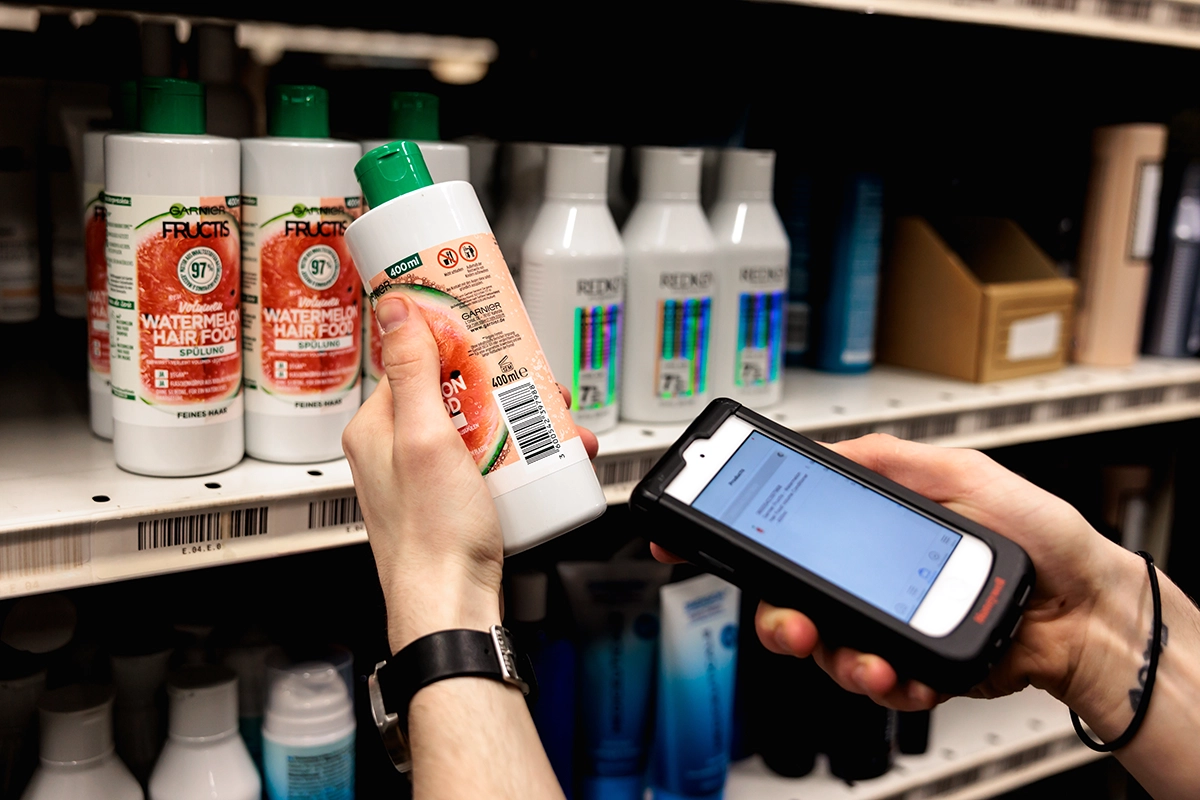 Getting to know Watermelon Pulse
Marijn had seen Watermelon before at a fair. The product and prices did not fit the phase in which Haarspullen.nl was at the time. When he followed the news about GPT, he looked for a party who was the first to integrate this! Watermelon soon launched the beta of Watermelon Pulse, the GPT-4 chatbot. After comparing with several providers, it was clear to them who was the most innovative and progressive, Watermelon stood out far above it!
Let's get started!
Together with Lisanne (Head of Customer Experience), the customer service colleagues actually implemented the chatbot. Marijn says: 'Pulse is a brand new product and the customer support and customer contact are very good. This technique was completely new for Haarspullen.nl and Lisanne adapted well to their pace, everything was explained well and there were enough contact moments. The product was not even released at the first meeting, we would have preferred to have the end product right away!
It was a matter of finding and adjusting our way together.' At every stage, Marijn also reflected: how is it going and what still needs to be done? In such an initial phase we as a customer really have to be taken by the hand, which resulted in more intensive contact. You notice that the longer we work with it, the more independent we become, the frequency of contact decreases as a result. All in all, the service and implementation was new, fun, professional and very educational! Chatbot Maartje was already live within 3 weeks!'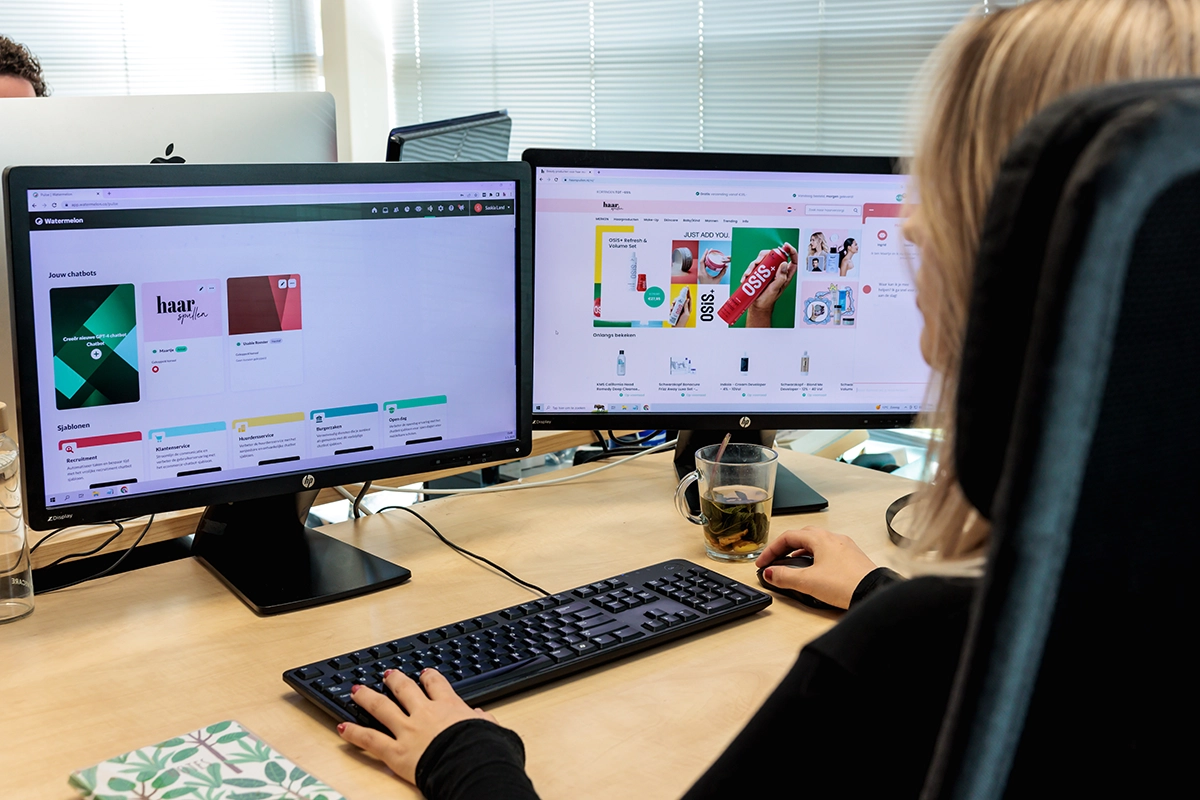 The Impact of Chatbot Maartje
In the first month alone, Maartje held hundreds of conversations every day! During office hours, but also in the evenings and on weekends. Maartje is a filter for customer questions before it reaches the human customer service! It's hard to measure what work it really takes over, given the work no longer lies with people. The team got used to the new normal so quickly! So she is of added value to the customers and employees of Haarspullen.nl. Working with customers will always be partially done by humans within the organization, but the arrival of Maartje already makes it more efficient and fun.
It also takes away a lot of doubt from customers by giving good product advice, specifically tailored to their wishes, taking into account allergies, and teaches them about oxidation in paint, for example. Not just the frequently asked questions, but also more specific questions no longer reach the colleagues. Haarspullen.nl also notices that customers are better prepared when they do reach a human colleague. They then often already have an order number at hand thanks to Maartje's advice, making phone conversations quicker to finish!
"Where a 'regular' chatbot gave answers to pre-set questions, Maartje effortlessly gives advice about, for example, oxidation in hair dye, so that customers' doubts are removed."
The Challenges
Some customers don't even realize they are talking to a chatbot or a human. It is then still a challenge to set up when the chatbot should handoff the conversation to a colleague. Haarspullen.nl is therefore happy with the release of the forwarding! Monitoring the conversations sometimes also yields funny moments! It remains new technology and they are trying to improve the prompts every day. For example, one customer recently asked for an eyebrow brush, to which Maartje recommended a paint brush for hair dye, obviously much too big! Fortunately, the customer was able to laugh about it and the team learned again that they can further optimize Maartje per product.
The Future of Maartje
Marijn eventually sees a whole web of information being linked up. 'All contact moments in one environment, with the AI that Watermelon Pulse offers, that's really brilliant!'
100%
conversations automated
1500
monthly conversations
Would you recommend using a chatbot to other companies?
'That's a rhetorical question of course, absolutely! I understand that it is exciting, you have to set it up yourself! Are you scared of innovation and change? Then wait a bit! It is really fun and educational to make a Pulse chatbot and I would recommend it to everyone who wants to develop and be innovative. But when you see what Maartje can do and deliver in just one and a half months, this is really innovative technology. Watermelon is developing just as fast as GPT, so this can only get even cooler!'
"Building a Pulse chatbot is fun and educational and it already saves us money and time within a month!"