The story of Kitcentrum.nl
Chatbot Kittie is ready 24/7 to provide great service, with a cheeky smile
"We made it possible for our customer service team to work more effectively and have more fun," says Felix, e-commerce manager at Kitcentrum. This is all thanks to their chatbot: Kittie. The chatbot has been live for just a few months, but has already answered or referred thousands of customer questions. "We're not spending our precious time answering FAQ all day, our phone lines aren't ringing off the hook - we can absolutely say that Watermelon is the perfect solution for Kitcentrum, and that the chatbot implementation was a complete success!" How did Kitcentrum pull this off? Let's learn about how Kittie was built and launched!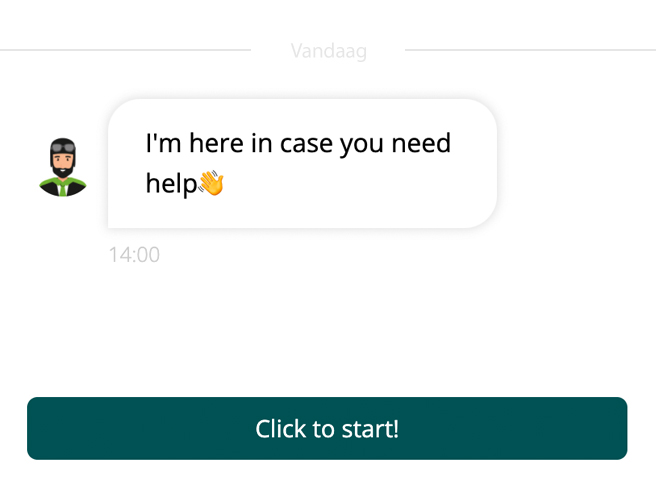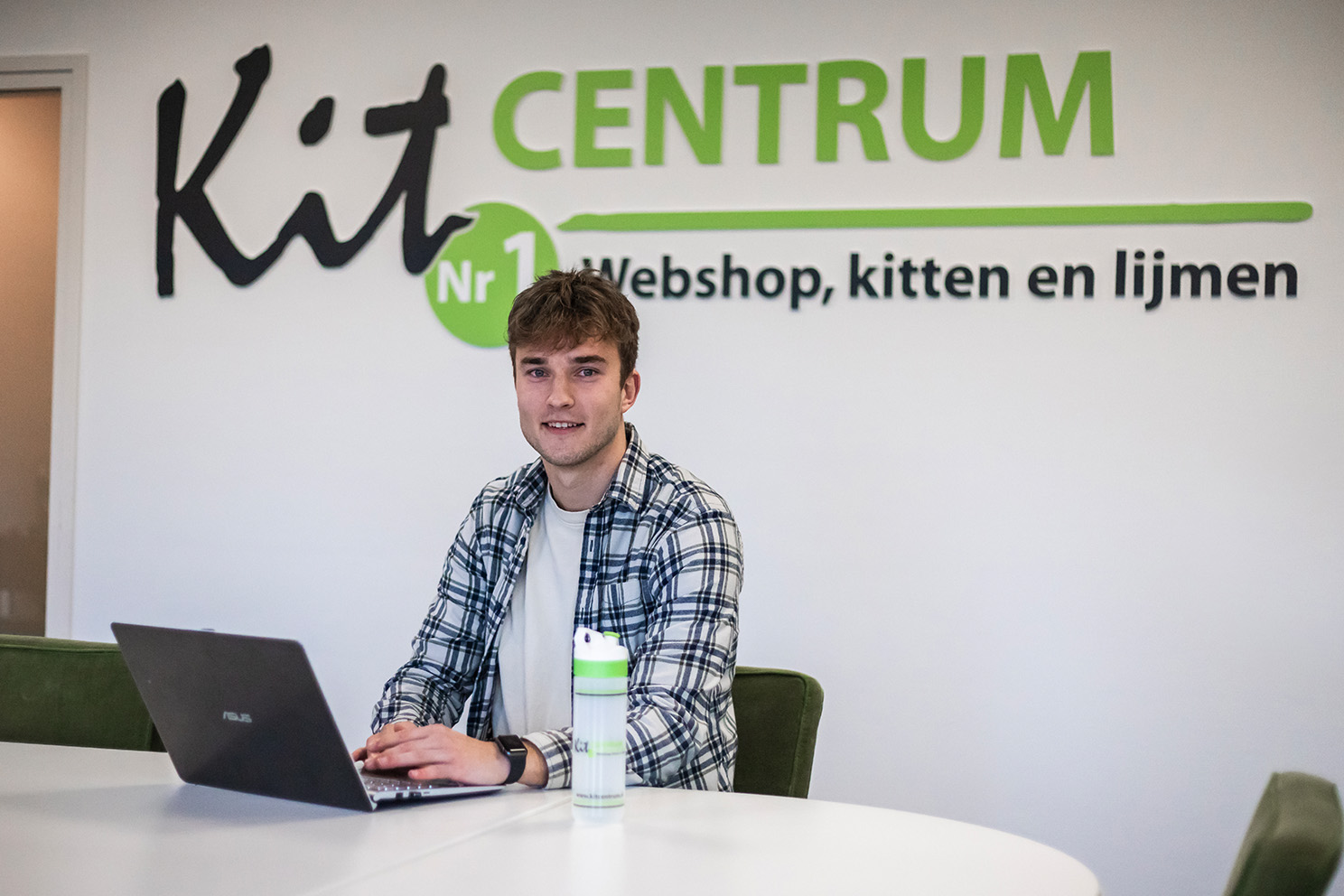 About Kitcentrum.nl
Kitcentrum helps handymen and professionals that want to work with top-quality adhesives and glue select the appropriate product and get application advice, with products delivered super quickly. In 2020 Kitcentrum was a first mover in their space, the first to offer sealants online via their webshop. With the right team and the right vision, putting the customer first, Kitcentrum is growing - and growing fast. Kitcentrum is now the market leader and the number #1 webshop in sealants and adhesives.
We knew it was time for a chatbot
"Before we had Kittie the chatbot, we answered every customer question manually," says Felix, the e-commerce manager. "Since we grew so tremendously quickly, naturally the number of incoming questions grew with us. While we were busy processing orders, we also needed to answer all the incoming questions coming in from everywhere. Every morning we'd arrive to find our inbox full of questions; every day we spent time providing the same answer to many of those questions. It was basically a full time job. When you have to give the same answer to the same question thirty times a day, at some point you think 'There has to be a better way'."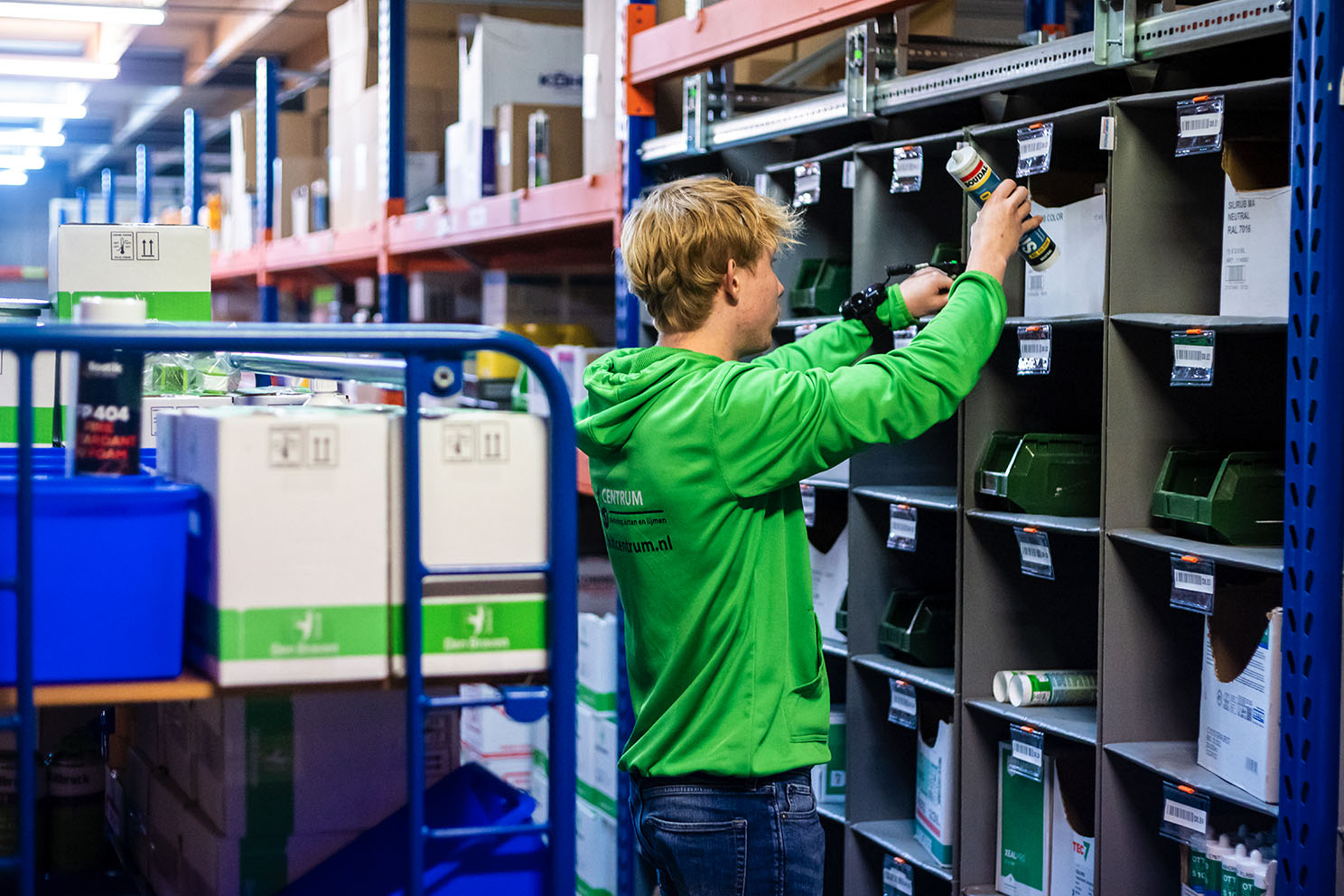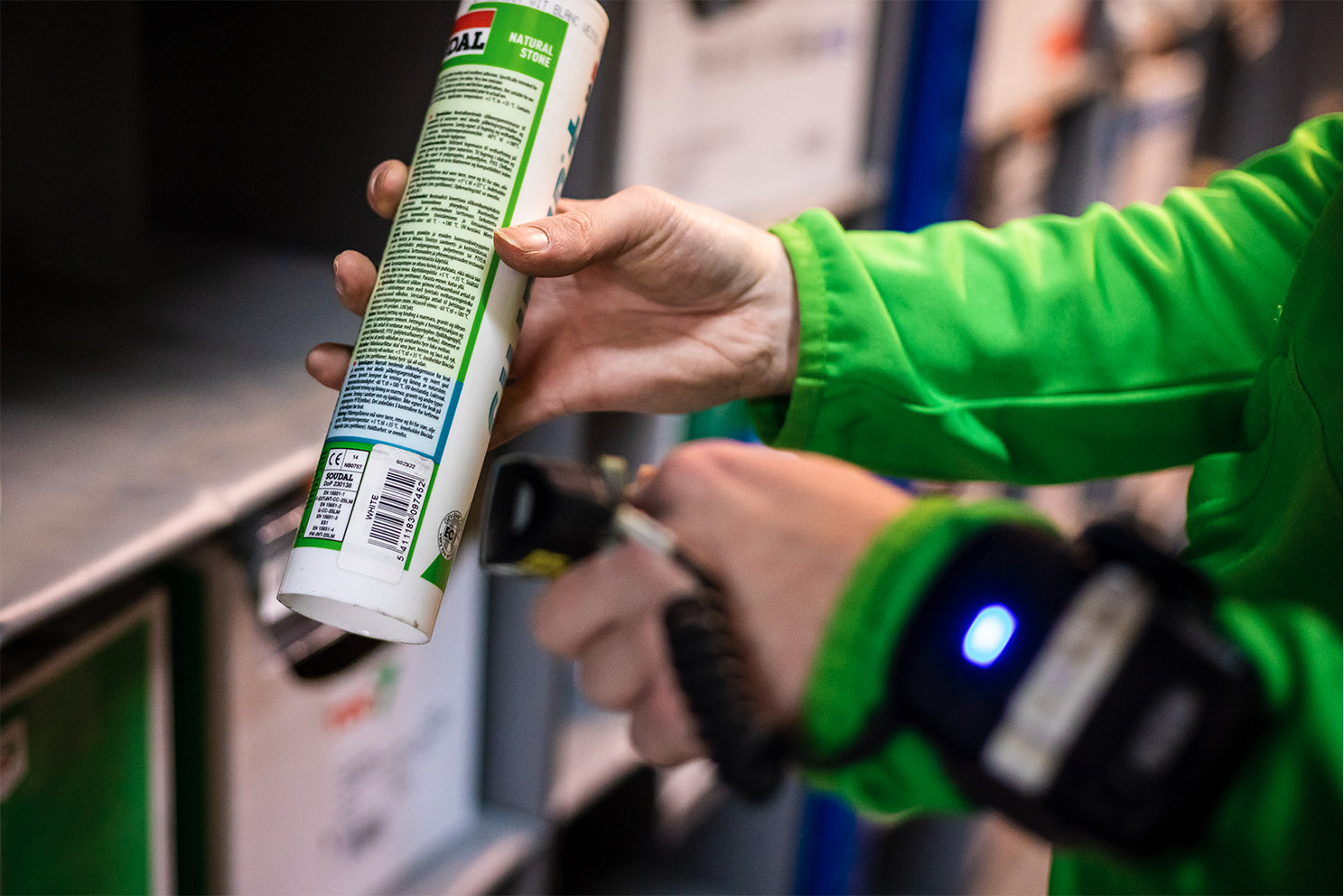 Modern en efficiënt
"We started looking for a way to automate our customer service and landed on a chatbot. I looked for a chatbot that works well, but also has a modern appearance. I found a webinar from Watermelon on LinkedIn called 'How do you build a successful chatbot?'. We were pretty enthusiastic about the platform right away."
Felix and a few of his colleagues attended a demo. "Watermelon has many configuration options. There are many performance statistics as well. These were the key factors for us to move forward. We also were ambitiously excited about the success rates the team shared; 'up to 85% of customer questions automated!', says Felix smiling. "At that rate we can relax with our feet up on our desks!"
"I built a personalized, successful chatbot without any IT experience."
Building Kittie the chatbot
The Watermelon onboarding specialist helped Kitcentrum to build the chatbot following a guided trajectory. "We had help every step of the way, right up and through our go live. That was definitely a plus for us. We started by drawing out the flow of various conversations, so that later we could build these in the platform. The Watermelon Webinars also educated us about how to build a chatbot, and we started the course they offer about managing successful live chats."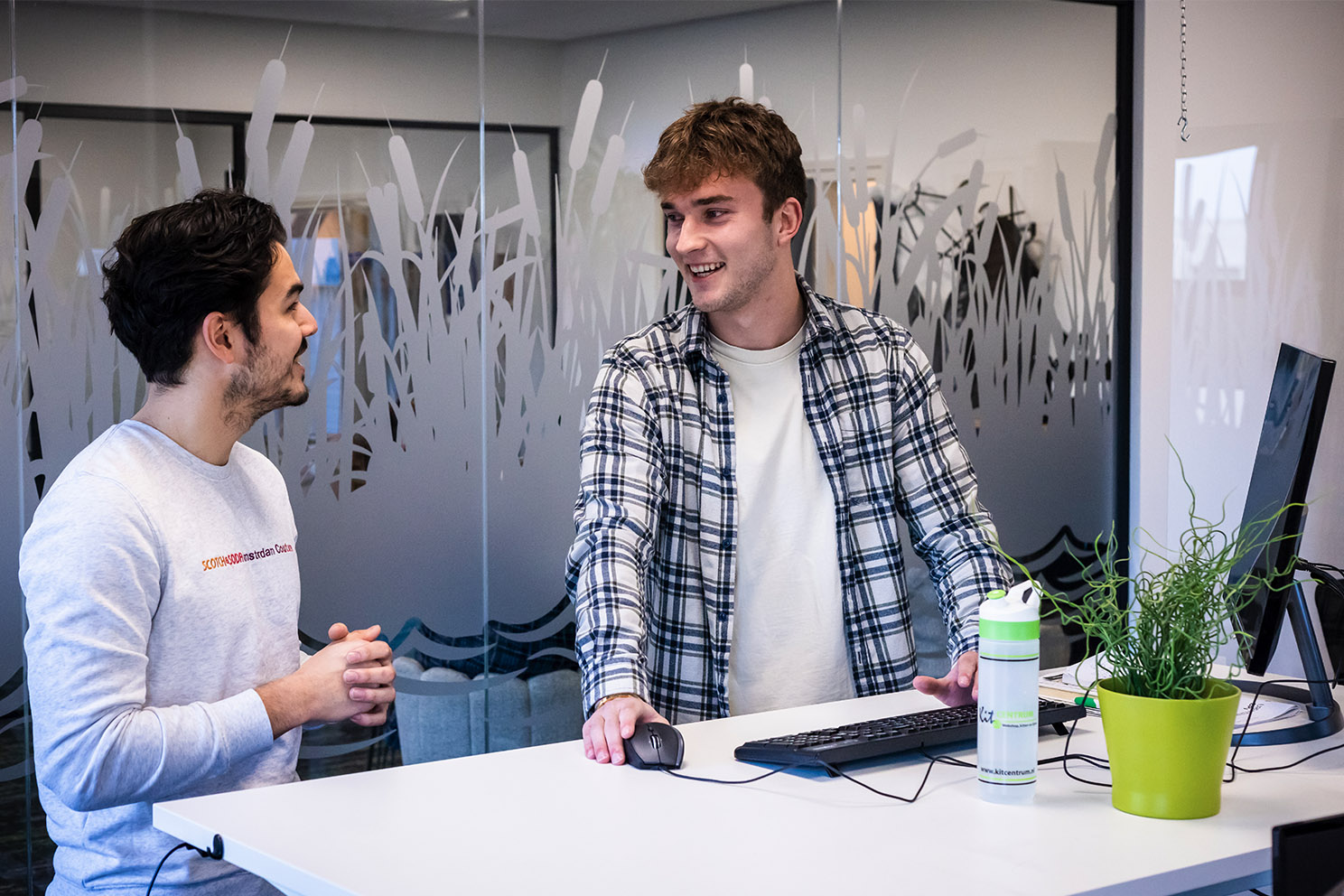 Live within 30 days
"Once you've got a grip on the conversation flows, then you understand how the chatbot is going to work. I enthusiastically figured out the platform quickly, meaning Kittie was live chatting with customers within 30 days. Even though I don't have an IT background, I was able to easily build our chatbot. I really impressed myself."
Kittie also underwent a thorough shakedown cruise. "We tested Kittie a bajillion different ways. We spent a massive amount of time testing and optimizing to tweak the build to launch with our best foot forward."
Statistics, live chats and tags
There are a number of features in the Watermelon platform that help Kitcentrum automate their customer service. "I already named the website widget for live chat, and the powerful statistics - but we also work with a number of human agents in the platform. We can transfer conversations from the customer service team to our team of technical advisors. We also are big fans of the tag function, to keep track of things like how many times advice has been given, the nature of the advice, how many complaints have come in… we get a load of valuable information from the tags."
600
Conversations per month
Kittie is one in a million
Chatbot Kittie isn't just a chatbot - he's an active conversation partner. "As we'd expect from a chatbot, Kittie asks for the name and email address of customers during a chat. He provides links to things on our website, and offers answers to FAQ." But beyond accurate information, Kittie also has a personal side. The chatbot cracks jokes, and might even challenge you to a backyard soccer match. "Since Kittie has a sense of humor and a physical appearance in his avatar, our customers see the conversation as a personal experience. It doesn't feel like he's a chatbot, but like he's an employee. We treat Kittie like a part of our team."
After office hours, Kittie answers frequently asked questions. When he doesn't know the answer, he asks the customer for their details and says that a human agent will be in touch ASAP. "We often get 'great' or 'appreciate it' as a response to Kittie in these situations. Our customers value being able to ask and get questions answered when they need. Our human agents and Kittie collaborate very well in this way."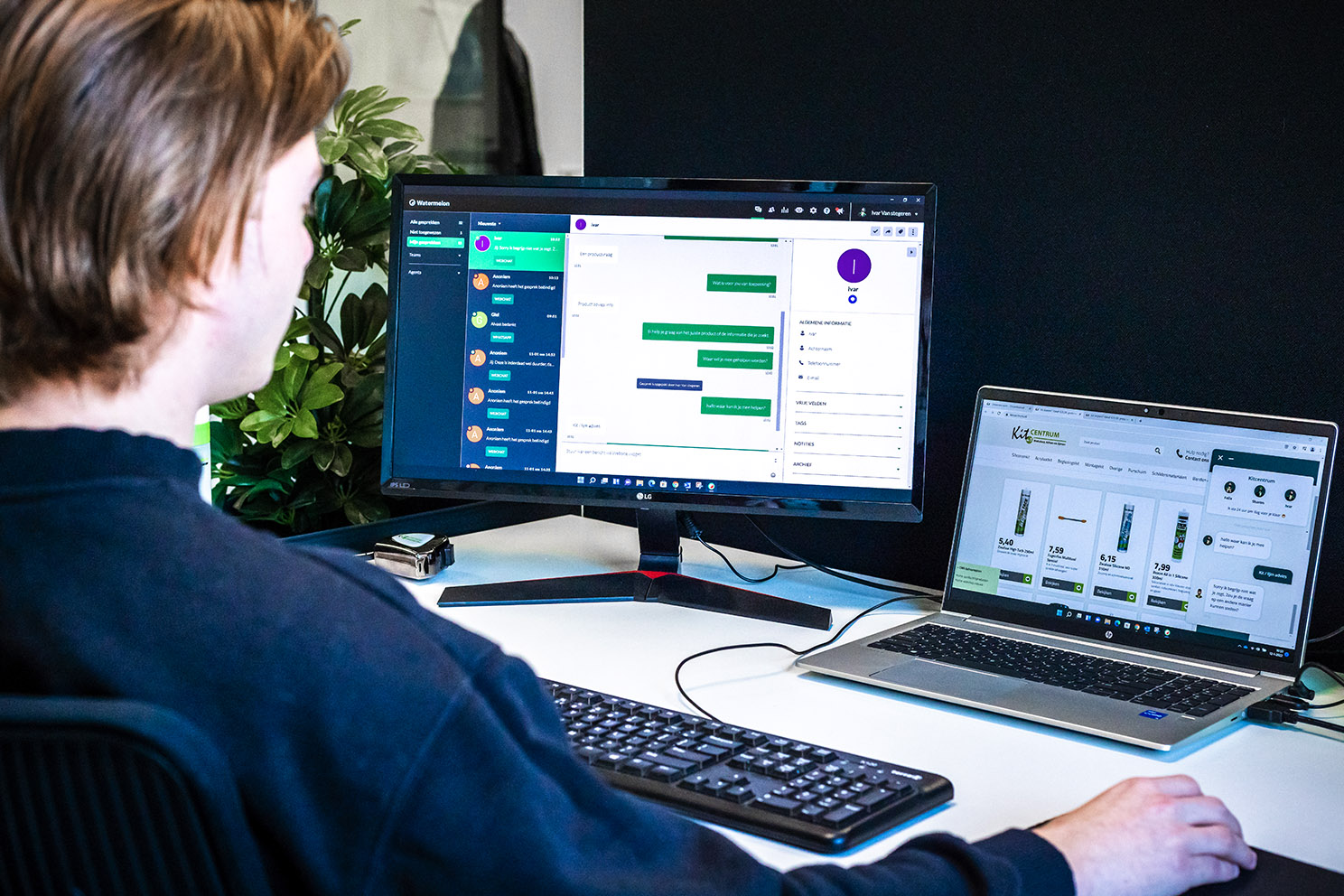 Would you recommend Watermelon?
"Our experience of Watermelon's service has been excellent. We ourselves always try to offer a personal approach to service, and we recognized that in how Watermelon treated us as their client. Whenever we hit a roadblock, the Watermelon team responded right away. If we reported a bug, it was resolved within a few days. I don't have much contact with the Watermelon team anymore, but it's simply because I don't have that many questions. The number of phone calls we get at Kitcentrum has been reduced drastically. Our team works seamlessly in the Watermelon platform with the chatbot, also when working from home. We made our customer service more effective and more fun with Watermelon!"