The story of Logistiekconcurrent
Looking for logistics equipment? Chatbot Loggi can help.
How do we answer incoming customer questions on our eCommerce website for logistics supplies outside of office hours? Logistiekconcurrent found Watermelon and together they built a chatbot to do just that. Not only did Logistiekconcurrent get a new digital colleague to support the customer service team, but they also improved customer satisfaction. Rody Hermkens, Head of Marketing & Communication at Logistiekconcurrent shares how he automated 70% of incoming customer questions with Chatbot Loggi.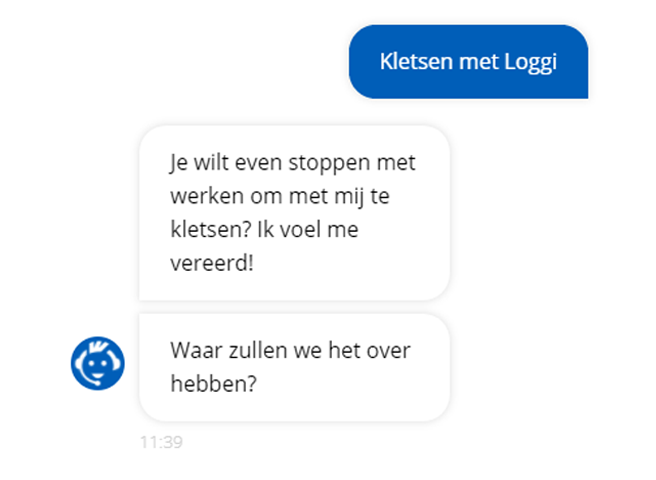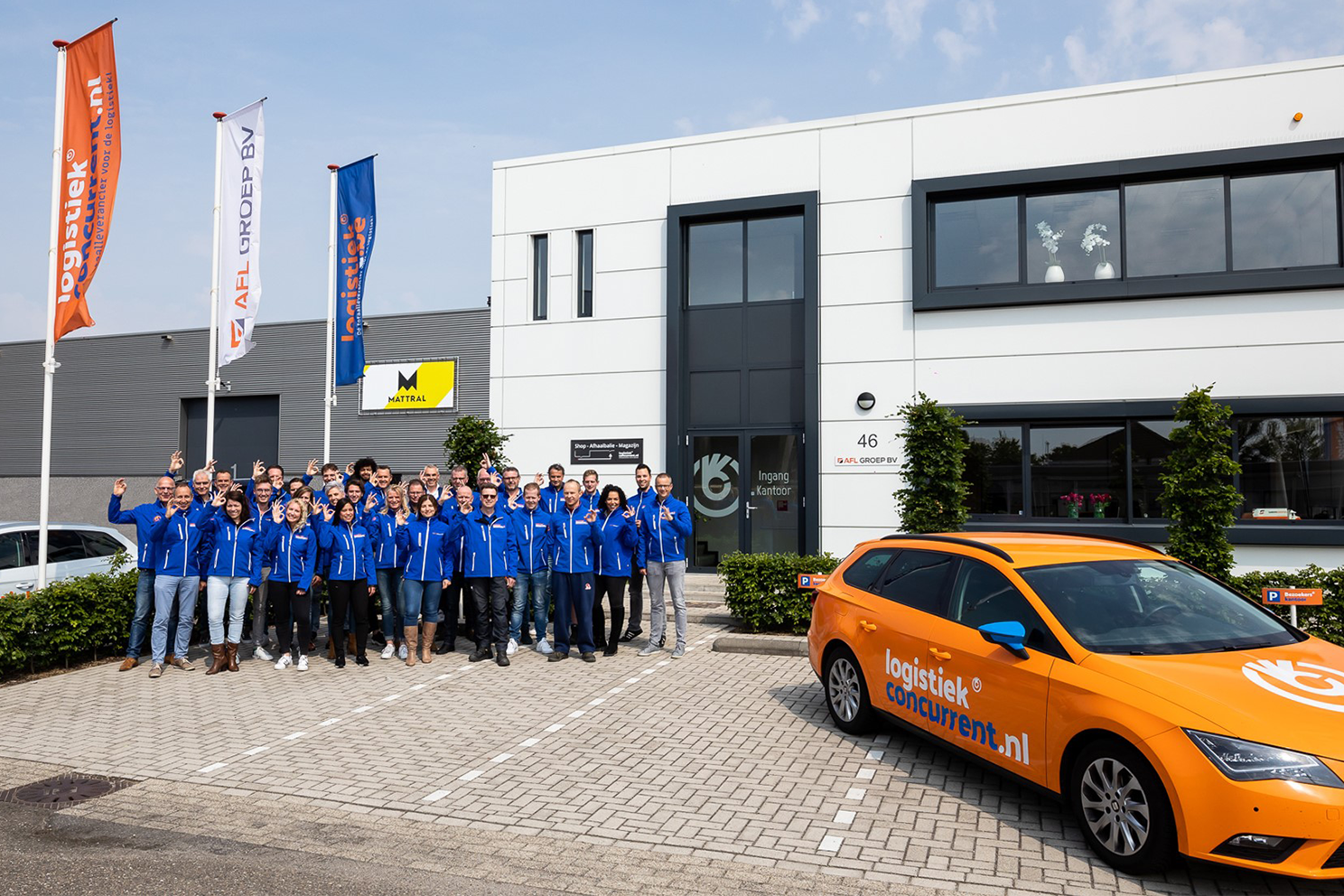 In 2012, the two founders of eCommerce destination Logistiekconcurrent.nl knew they found their niche serving shippers, carriers, and logistics service providers. They created a one-stop shop for anything and everything people and businesses need to make logistics work. But their customers don't want to wait for typical office hours to ask questions about products, availability or order status – logistics is a 24/7/365 business! Watermelon's AI-powered chatbot was a fantastic solution for their needs. Read on to learn about their approach and implementation.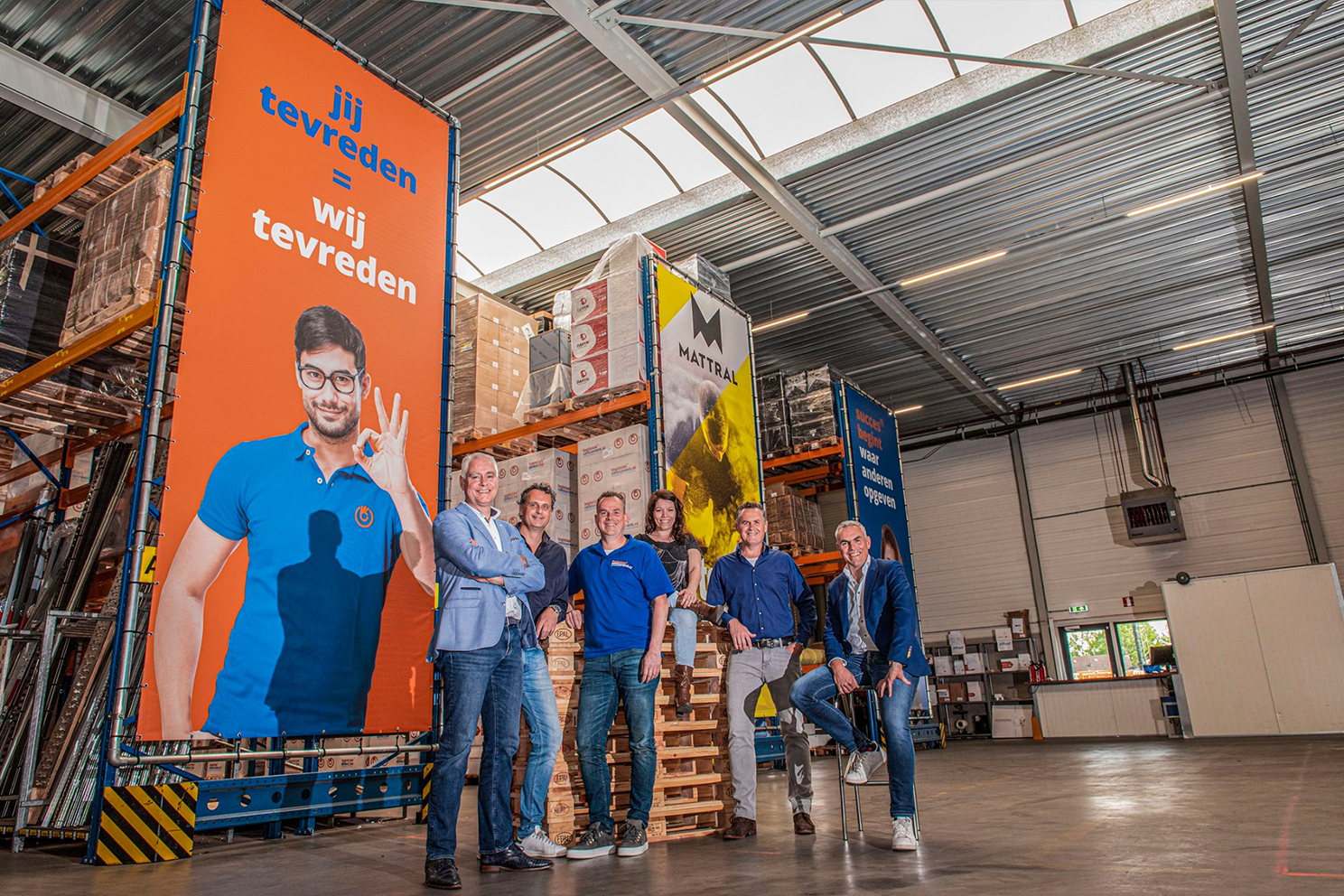 Better, faster, and more satisfying
What's one thing that sets Logistiekconcurrent apart from other sites that sell similar products? Customer satisfaction. Rody explains: "Every single day we're thinking about how to better serve the people who visit our website for the first time, and improve the experiences of people who come back again and again. We've focused on improving satisfaction by removing pain points. In doing so two things became noticeably clear. First, website visitors tend to ask the same questions, so teams do a copy, paste, send response, which is still time consuming. Second, we saw inquiries coming in after office hours that remained unanswered until the next morning."
It's a 24/7 economy, like it or not. Running a webshop means having service available even through to the wee hours of the night. Running a team, even outsourcing to a different time zone, can bring about organizational change and a host of (unexpected) costs. An alternative solution to providing customer service online? A Watermelon chatbot. Rody describes the solution: "A Watermelon chatbot allowed us to scale our service availability and efficiency. This is exactly what we were looking for!"
650
Conversations handled monthly
70%
Automated conversations
"The combination of Chatbot Loggi / employee is in such harmony, we can definitely keep our customer satisfaction high!"
Let's build a chatbot!
The team at Logistiekconcurrent.nl gathered their frequently asked questions. Rody took on the task of using the chatbot builder to create Chatbot Loggi. Within a week, the chatbot was live. "The platform is beautifully simple. It's intuitive to use, which meant an easy build and a fun endeavor to continue to work on our chatbot", says Rody.
After Chatbot Loggi was published live on Logistiekconcurrent.nl, Rody didn't just sit back and watch. He's optimizing his chatbot on a weekly basis, bundling a number of questions to keep the chatbot easy to interact with: "After we built our Dutch chatbot and optimized it, and then saw everything it did for us, we immediately built a second chatbot for our Belgian webshop!"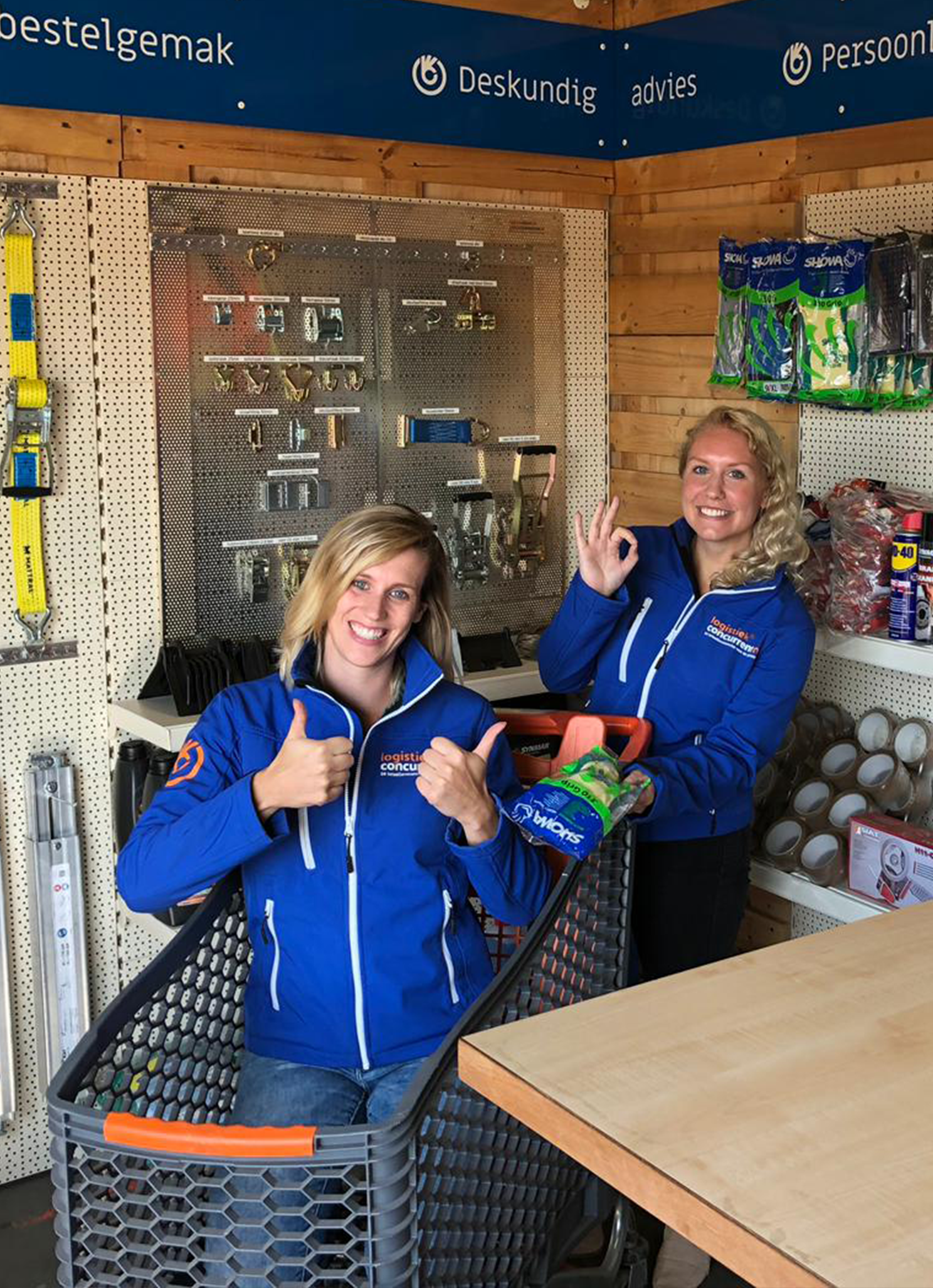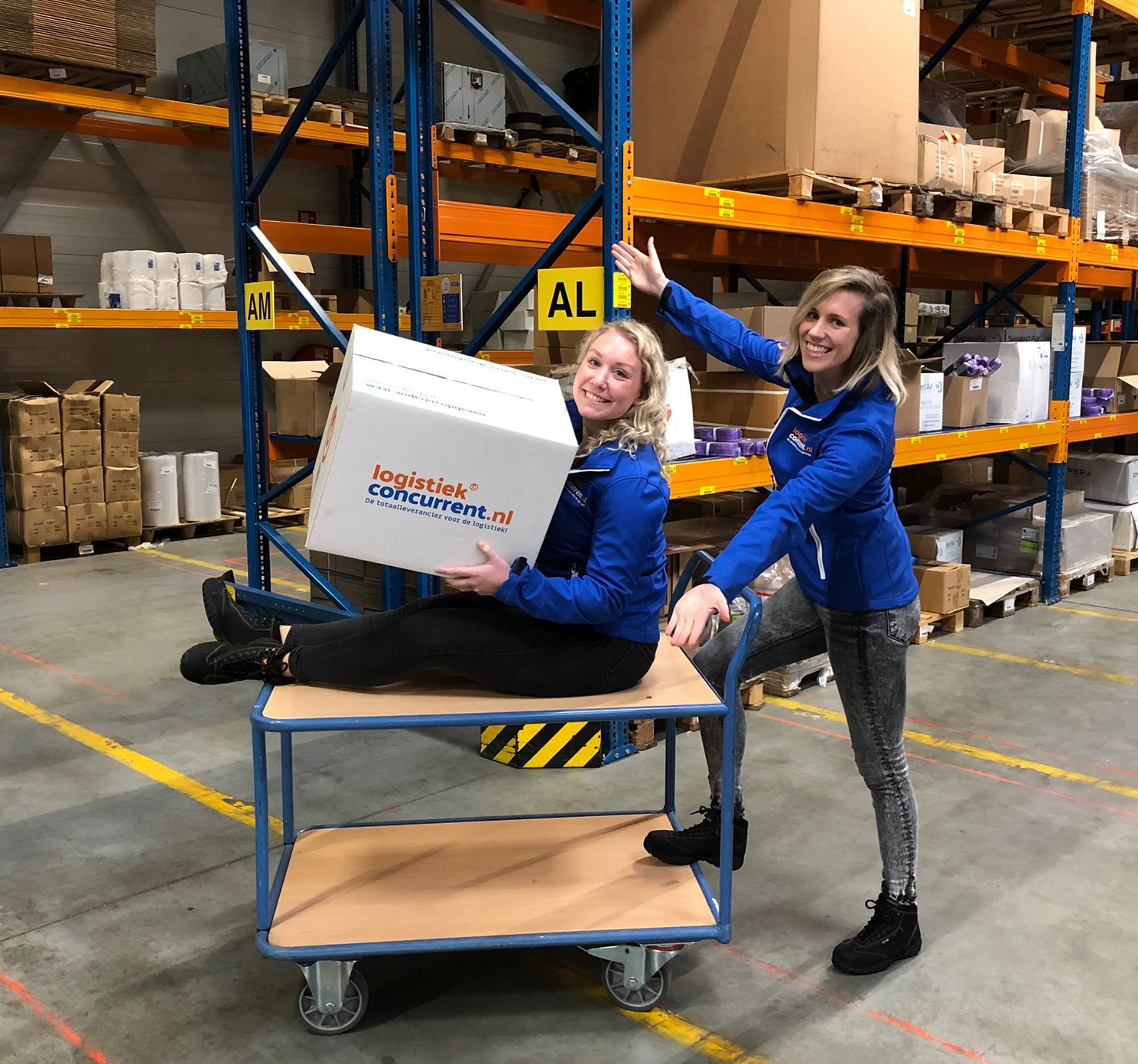 The unique collaboration of human agent and digital chatbot
Sometimes Chatbot Loggi hands off the conversation to a human agent. This can happen when very specific question about an order is asked, or when the person chatting simply indicates he or she would rather chat with a human agent. The service team uses Watermelon and sees those incoming conversations in the central dashboard, where they can pick them up immediately. Chatbot Loggi's already done some of the legwork – at the beginning of every conversation Chatbot Loggi asks for your email address. Rody explains how this helps his team be more efficient: "In the event the conversation is transferred to a customer service team member, they know exactly what's going on and who's asking. The hybrid model of chatbot and customer service agents works seamlessly."
The customer service team gives Rody input in order to optimize Chatbot Loggi by adding tags to customer conversations: "The tags identify which topics occur most frequently in conversations. If there were to be an issue with our payment system, I see that immediately in the tags and I know what actions to take. Tags also help me understand which questions I should add to Loggi's knowledge base, in order to answer even more questions from customers."
Cold and impersonal chatbot conversations? Have you even met Chatbot Loggi?
Loggi is part and parcel to the customer service team at Logistiekconcurrent – and that's even more so the case with his personal touch. Rody has put a lot of thought into who Loggi is: "After a testing period, we found the perfect balance between informative and informal."
Loggi is always online to answer all of your questions when it suits you best. Need a brief distraction from work and in the mood for a chat? See what Loggi's up to: "Our chatbot tells rather good jokes, and answers naturally. Loggi almost feels like a real employee, his personality makes him a great fit for the team. Giving the chatbot a personality that fit our brand and our values was fun, and encourages us to make the best Watermelon chatbot ever!"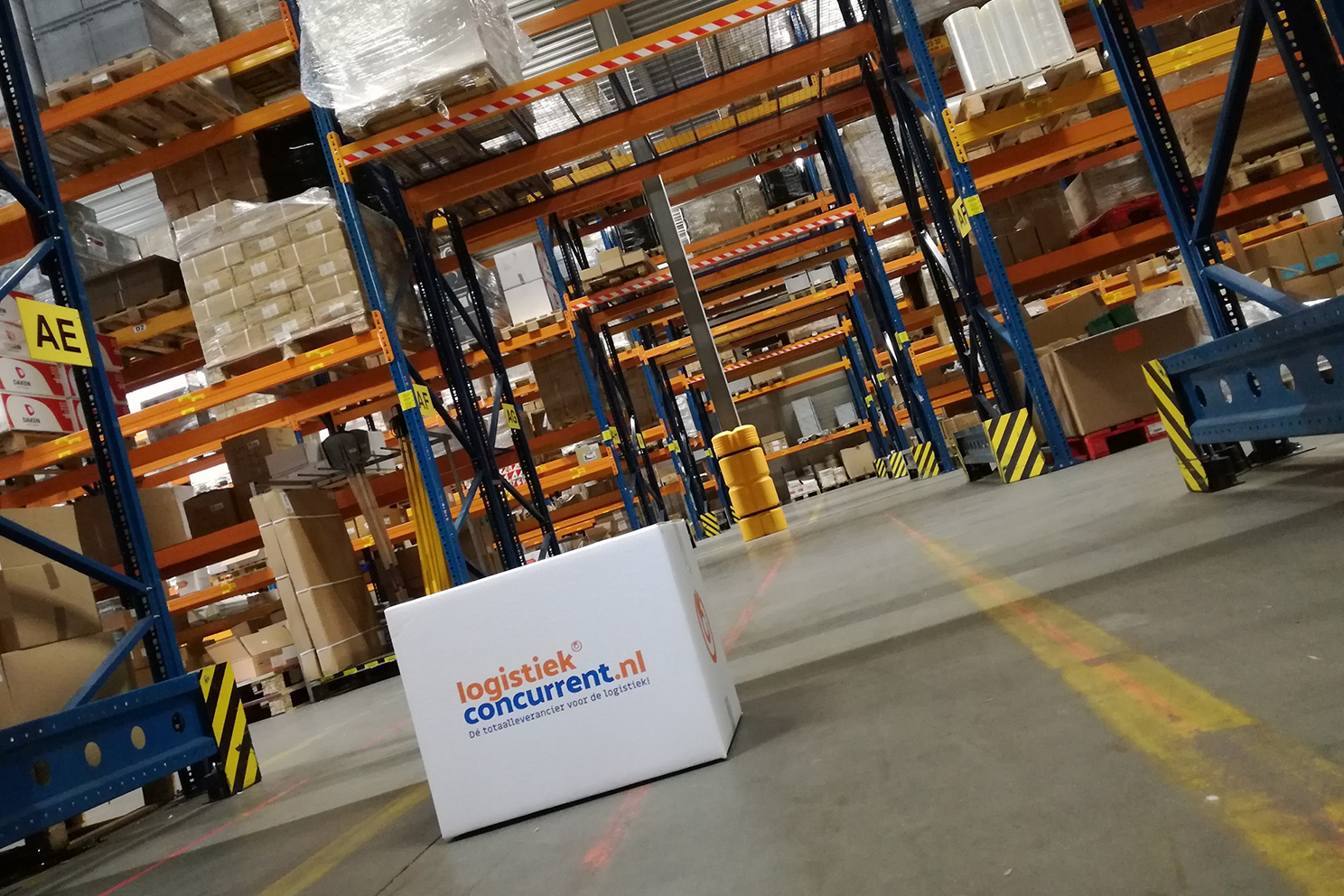 Mission accomplished!
The goal for the chatbot was clear: improve customer satisfaction by increasing availability outside of office hours and automating frequently asked questions. Now Loggi's at the helm 24/7: "So many of our customers were seeking contact after 18:00, and we had a goal to be available at any time for our customers. Now that Loggi's on the team, we did just that! Approximately 25% of the chats are answered by Loggi after office hours. These chats would have otherwise been answered a whole day later."
As a digital colleague to the customer service team, Loggi is already making a huge impact: 'Loggi currently completes approximately 650 conversations per month. 70% of these conversations do not involve a human agent at all. That's a savings of 37 work hours per month! While Loggi handles all the frequently asked questions, our customer service team has more time to investigate delivery for or provide expert advice on specific products. The combination of Chatbot Loggi / employee is in such harmony, we can definitely keep our customer satisfaction high!"