The story of Malelions
Chatbot Lio handles about 75% of the 2000 conversations that take place every month.
What started as a passion project is now an internationally recognized fashion brand. It became clear pretty quickly that the customer service team couldn't keep up. As the company became more successful, the volume of incoming questions continued to grow. In order to offer customers the service they wanted, Malelions needed a solution. They found it in chatbot Lio, who now independently handles about 75% of the 2000 conversations that take place every month, massively reducing the pressure on the customer service team.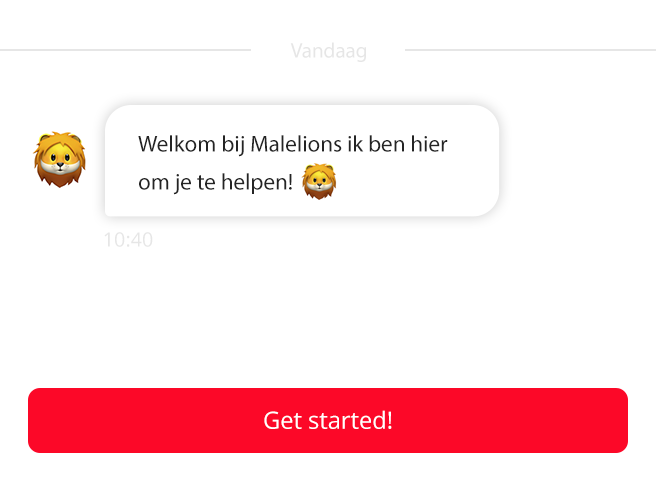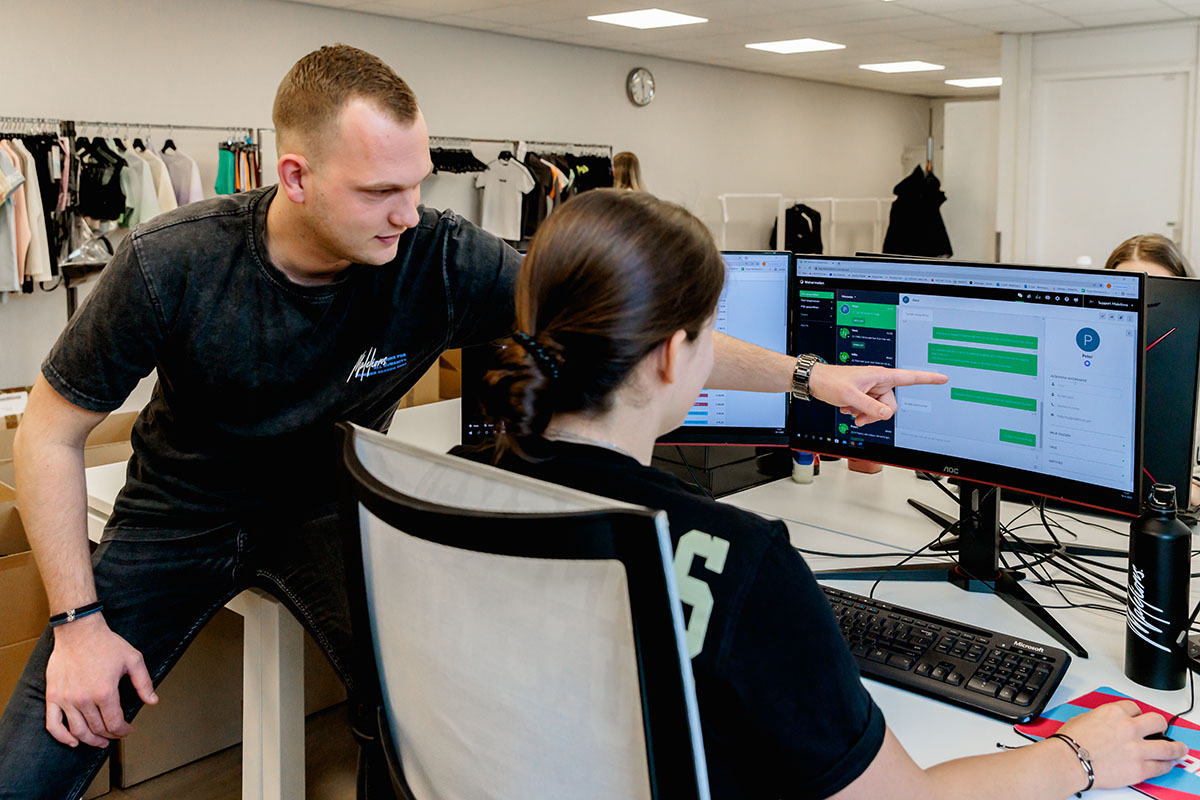 About Malelions
Malelions is a fresh young company founded in 2016 under the name Milestone. The first few years things were going well, but when the name was changed to Malelions in 2019, the floodgates really burst open. Since then, the brand has grown a ton. It's one of the most recognizable and popular Dutch fashion brands on the market. Every month thousands of shirts, pants, hats and other clothing items are sold in stores and online. Thanks to the unique aesthetic and high quality, it wasn't long before Malelions took over the Dutch and European fashion market. Today you can buy Malelions items in the Netherlands, as well as Belgium, Germany, Switzerland, France, Spain!
The same questions, ervery day
Along with the massive growth, the company also had some growing pains. Since Malelions was such a young company, the service wasn't as good as they wanted it to be. There needed to be a good solution put in place. "First I started doing customer service, then we hired someone. That person was doing it entirely by himself. We realised at that point we kept getting the same questions over and over again, and we were spending a lot of time answering them. So we started looking for what could help, and that's how we ended up at a chatbot," explains Jorden from Malelions.
The solution: chatbot Lio
In the search for the right chatbot, Malelions ended up with Watermelon. "We chose Watermelon because their offering is really robust. Every time we were in touch with them, the conversation was very useful. Watermelon is also a young company like ours, so we clicked right away. When we had questions, they were there to answer them completely and thoroughly."
"The pressure on our customer service has been drastically reduced. If all 2000 conversations per month had to be handled by our team, we'd not be able to handle it with two employees"
Onboarding a new (digital) colleague in just one week
Once Malelions got set up on the Watermelon platform, it was time to build the new digital colleague. According to Jorden, this was a breeze: "When we started to build the chatbot, we got excellent guidance at each step and it went really quickly. It was actually surprisingly easy. I think I had it done within 24 hours!" laughs Jorden. "I spent one night working on it, then we reviewed it one more time, and after testing the chatbot was totally live within just one week".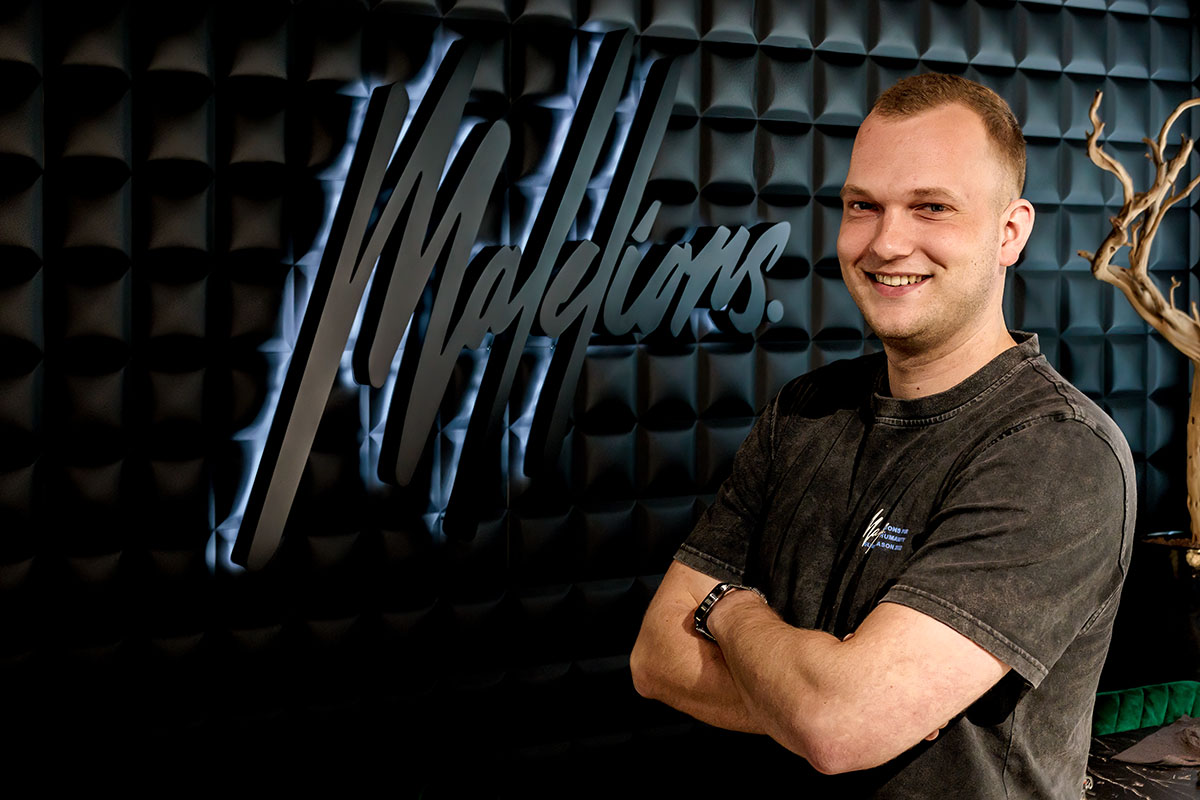 The collaboration between man & machine
If you'd call chatbot Lio just an ordinary machine, you'd not give him the credit he's due. Lio isn't just your average chatbot,it's an extension of the Malelions brand and speaks directly to the target audience. "Since we have a younger target audience, we set up the chatbot that's easy for young people to use. Lio has a sense of humour and uses easy to understand language. Our customers really enjoy chatting with him."
The chatbot works together all day with one person on the customer service team, allowing that agent to hop in if there is a case where Lio can't answer. That doesn't happen too often, though. "We thought about it a lot at first - is a chatbot really right for us? Do people want to talk to a robot? Luckily we found out quickly that people do want to. It really has improved our customer service. We set up the chatbot so it's easy for all of our customers to use. If an employee is providing service, there is a chance that occasionally this person makes a mistake or says the wrong thing. The chatbot is set up so that can't happen. That's another great benefit of working with Lio."
Sometimes it seems like it's not even busy!
Even though Malelions has approximately 2000 conversations happening every month, sometimes it seems like the customer service team isn't busy. "The pressure that was on the team is off. Imagine: you have 2000 extra conversations a month, via telephone and email, we couldn't handle that with just two employees. You calculate 3 minutes per email, that's already 6000 minutes per month. That's a lot of minutes. Sometimes there's the illusion that it's not busy, but without the chatbot it would be a totally different story for sure." About 75% of all incoming questions are independently handled by Lio. This gives the customer service team more time to spend on the few customers that can't get the answer they're looking for from Lio
75%
customer service automation
The endless possibilities for Lio
Chatbot Lio is currently active on the website and on Facebook. But there's plans to go live on many more channels. "When it's a slower season, we're going to see if we can integrate our chatbot with Lightspeed and with Zapier. There are so many integrations possible, so we want to spend some time evaluating the opportunities. We're also going to test the new feature using Lio to answer Instagram Direct Messages."
Would you recommend Watermelon?
"Definitely! It was very easy to work together with Watermelon. We liked being able to visit the Watermelon HQ - many companies we work with don't want us to come by. The team at Watermelon were true collaborators, really good ones. If there were little issues or problems, we got them fixed right away, within 24 hours! Watermelon is constantly innovating, and quickly, we love that about them. If you ask us what works best for our customer service, our answer is a loud and clear 'Watermelon!'