The story of PureLou
Got curls? 85% of PureLou's hair salon clients are happy with chatbot Vilou
PureLou, an eco-friendly hair salon specializing in curls, has a massive following in the Netherlands. Those three ingredients create the perfect conditions for a constant influx of questions - not only to company profiles but also to the stylists' personal profiles. Thanks to Vilou, PureLou's chatbot, over 95% of all incoming inquiries are automatically handled. The stylists have more time to do what they do best - cut, color and style curly hair!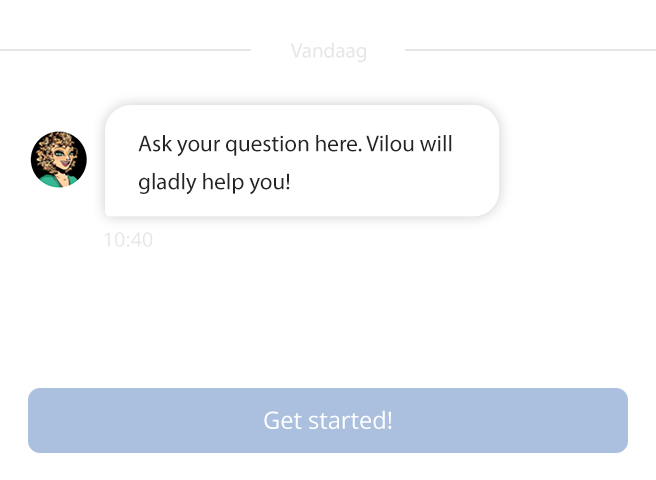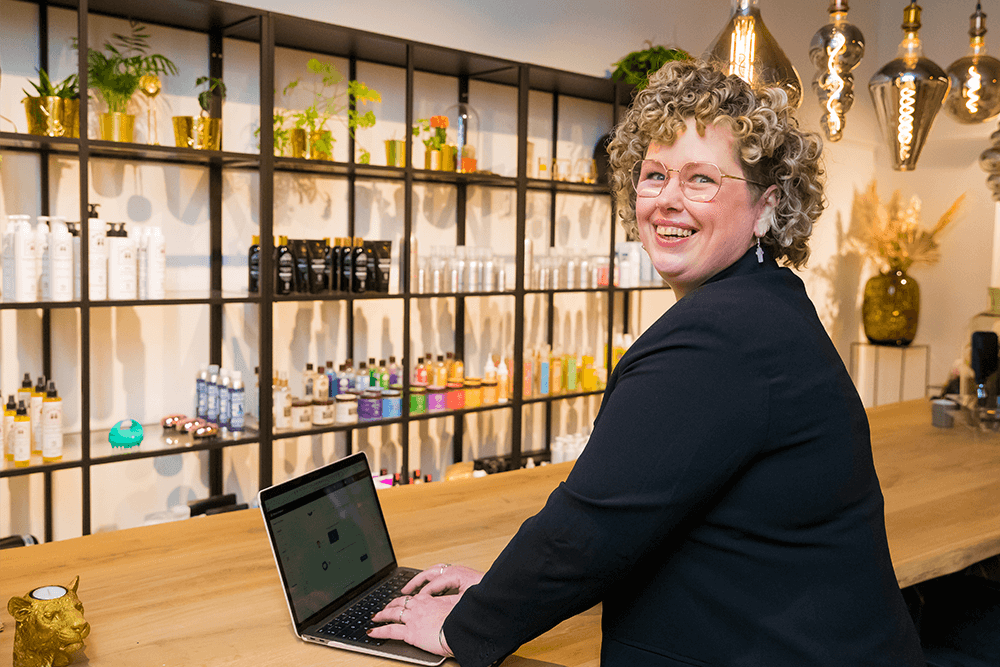 PureLou takes an all-natural approach to hair and to lifestyle. The salons in Den Bosch and Tilburg are frequented by clients from all over the Netherlands. PureLou guarantees the most healthy, eco-friendly and natural treatment for hair and for the environment, so it's no wonder they've grown so quickly. PureLou delivers incredible results time and time again with carefully selected products and consultative service.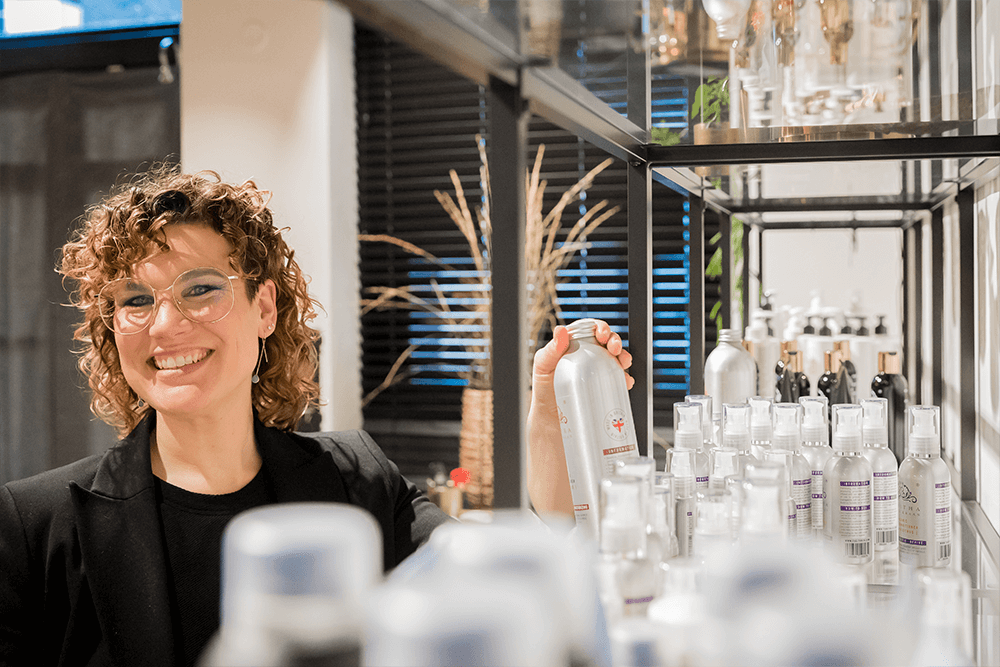 Why does a hair salon need a chatbot?
"The past few years, we've grown a ton. More and more people here in the Netherlands can find us online," says the owner of Pure Lou, Milou de Nijs. Milou is also a stylist in the salon six days a week. As the face of PureLou, Milou was constantly receiving messages on Facebook from customers. "We started a WhatsApp helpline, and got even more questions and even more frequently. The salons were getting busier, too. It was getting to be nearly impossible to properly answer questions from clients in the salon and online in a timely fashion. As an entrepreneur, you need to plan ahead and think about the future. Where we first thought we didn't need a chatbot, now we've realized it's a crucial part of our business. Availability is one of the main tenets of a successful professional business."
85%
Of customers satisfied with Vilou
50
Conversations automated per day
"Thanks to chatbot Vilou, we're saving 240 euro every day!"
Let's get this party started!
"I worked very closely with our Customer Onboarding Specialist, they really helped me get to where we needed to be," says Gerona Vermij, project manager. "In the beginning we were just figuring everything out: what does the back end of the chatbot look like? How do you add content to the chatbot? If I ran into an issue or something I didn't know, I just got in touch with Watermelon and there was quick support that gave me the answers I needed." There was a good amount of data to load, so the chatbot did command a time investment to set up. "We started with our FAQ when we loaded knowledge into the chatbot. We divided the data into various categories and made conversations. Everything needed to be written out, but that investment meant our chatbot could hit the ground running. Vilou does a great job of truly responding to what customers are asking. Over 85% of our customers say they are satisfied with the help they receive from the chatbot!"
"This is better than just getting lucky with a chatbot," says Milou. "We know what our customers want to know, and what they are going to ask us after that. We bundled all of that knowledge, and now it's automated with our chatbot Vilou."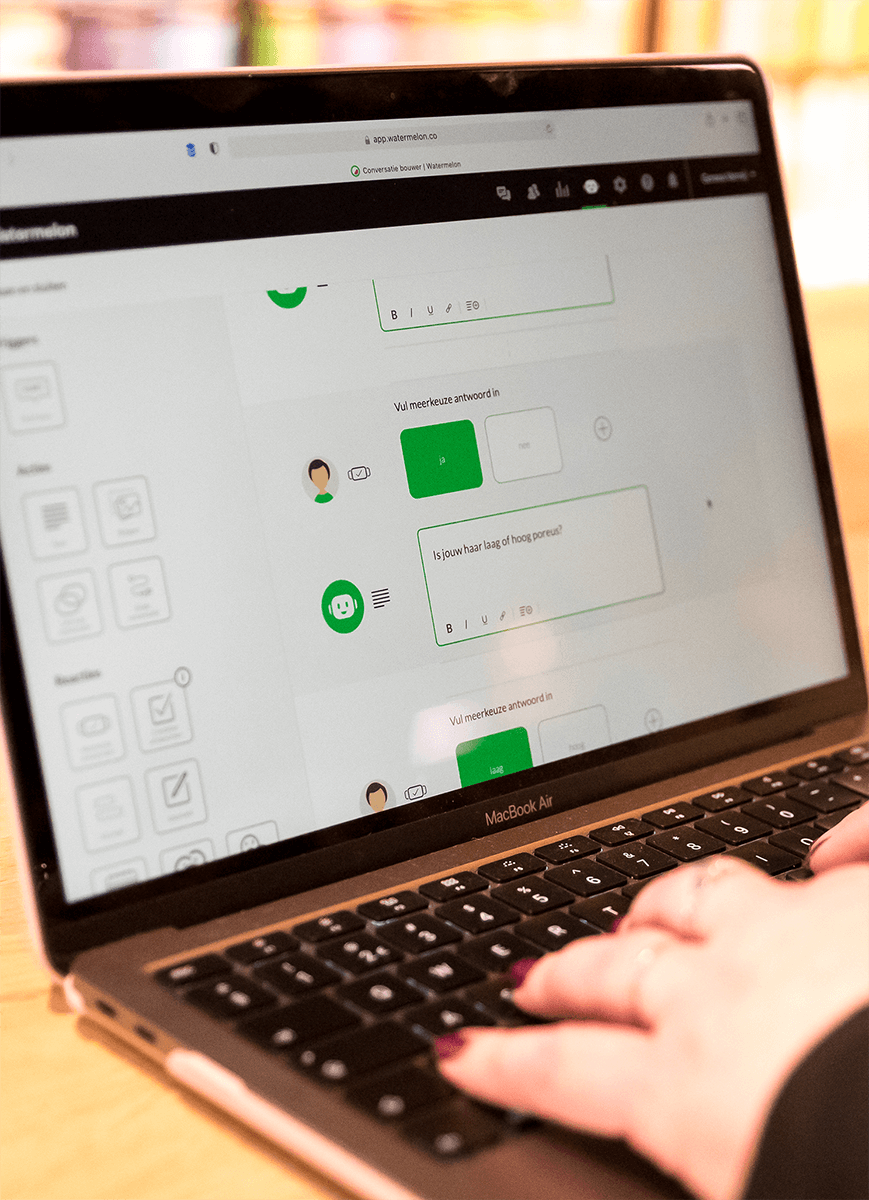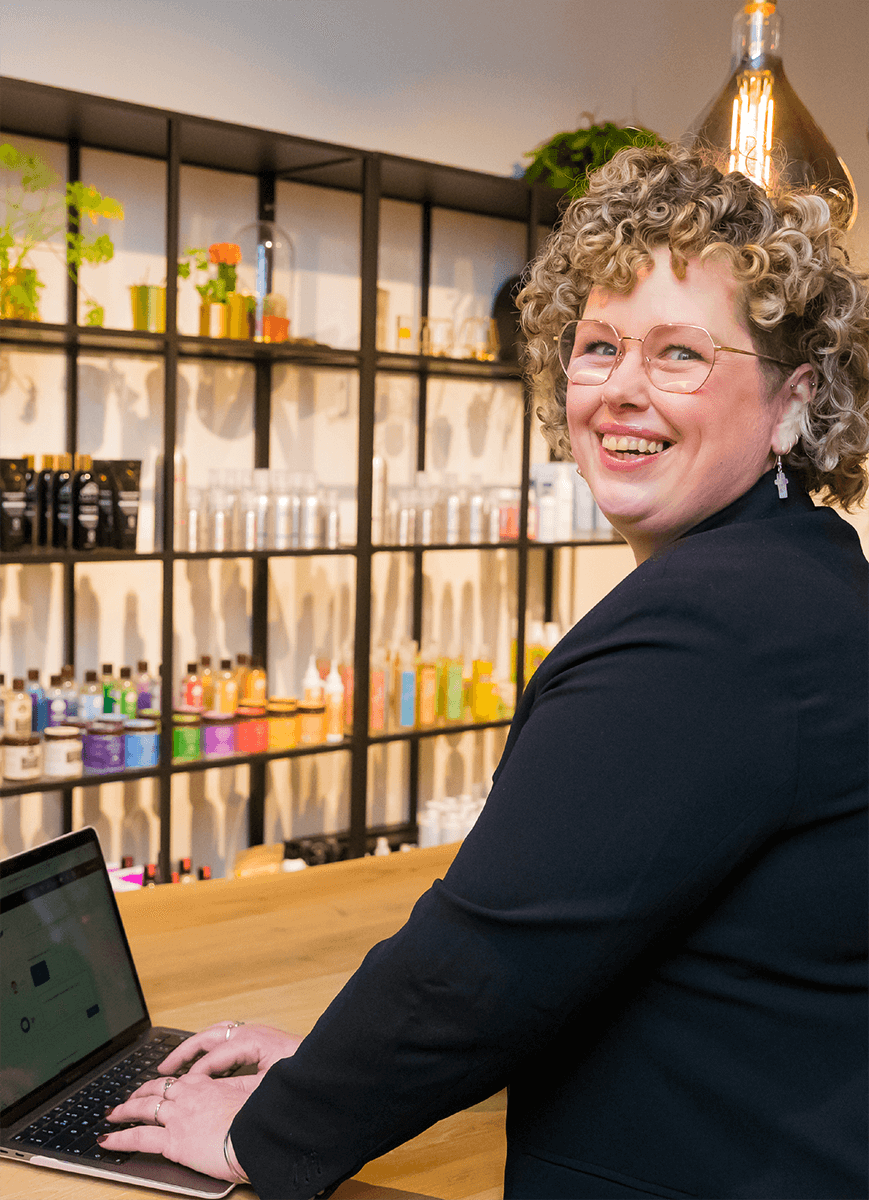 Milou and Vilou
"After we created the conversations, we used a test group and incorporated some of their feedback from giving the chatbot a trial run," Gerona says. "In terms of being user-friendly, the chatbot works super well. That's also because we took our time to understand how best to set it up. We chose to make a sort of digital version of Milou, so that interactions still have a personal touch."
Working together with Vilou
Gerona and another salon employee manage the chatbot. "Since the chatbot has almost every answer, it's rare we get a request to speak to an employee. If we do get one, then I send the customer a note via email. Luckily most customers are satisfied with Vilou's knowledge, so now I have more time for the whole host of other projects I'm working on for PureLou!"
96%
Of questions automated
1500
Conversations per month
So, can Vilou the digital colleague stay?
"Our goal for the chatbot was to relieve the pressure of needing to respond to customer questions; we were being bombarded at all hours of the day with questions and struggled to keep up. Vilou is the perfect solution," says Gerona happily. "On average the chatbot has over 50 conversations a day! And 60% of questions come in outside of our typical opening hours."
Milou has another stat: "Out of 50 conversations that Vilou has every day that are approximately 5 minutes long, that means we saved 250 minutes. That's akin to being on the phone for 4 hours, where now that stylist is actually styling hair for those 4 hours. If you work out the hourly rate, we're saving over 240 euro a day!"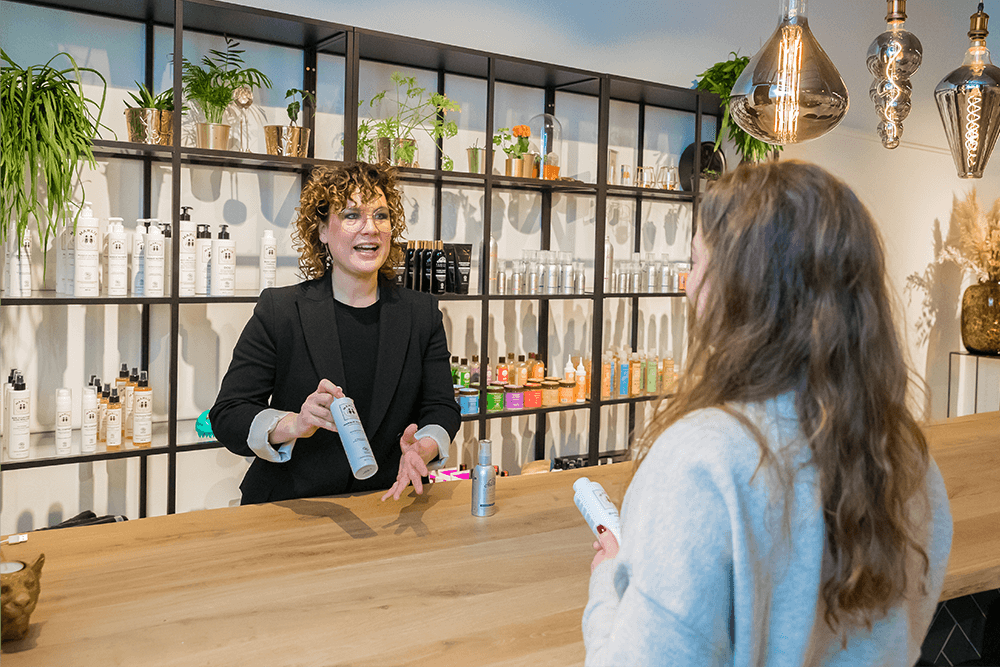 Why Watermelon?
"Watermelon was quick to help and very proactive. They listened well to what our needs were," says Milou. "Watermelon helped us to technically realize what we had in mind for our chatbot. The Service and Support team was happy to patiently answer all of our questions in the process. Thanks to the team at Watermelon and the easy-to-use product, chatbot Vilou is a huge success!"