Be where your customers are
Your customer is active on multiple channels; your website, WhatApp, Facebook and maybe also on Instagram. With Watermelon you can integrate these channels with the click of a button and you can publish your chatbot with the same ease.
Why should you connect your channels with Watermelon?
Be available on your customers' channels
Combine live chat with a chatbot
Use the power of modern apps
Integrate your channels in minutes
Launch your chatbot in a single click
No message left unanswered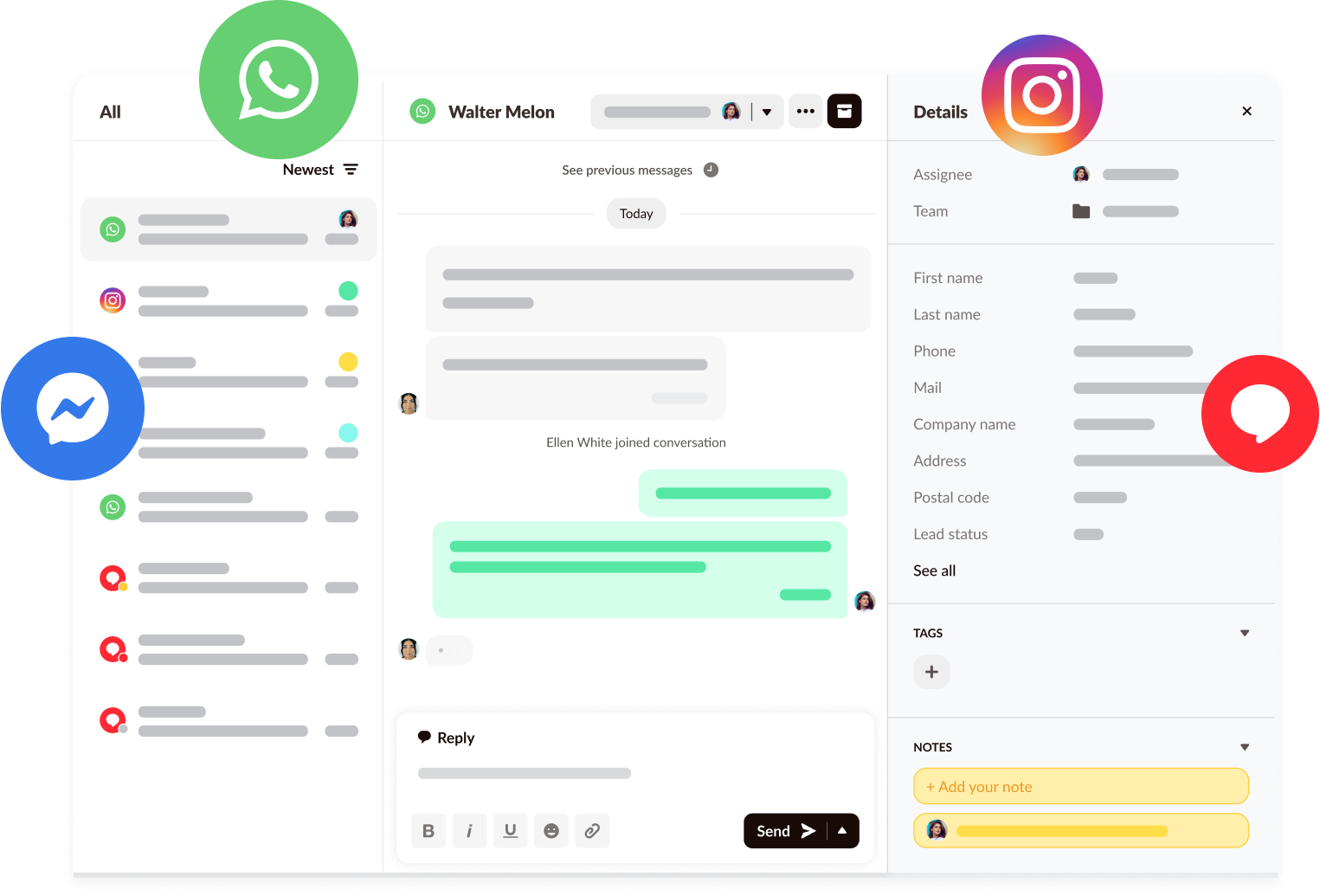 Stylish
Completely style your website widget to your liking
The website widget is fully customisable to your company identity, so your customers can immediately recognise that they're talking to your company. Decide which colour fits your company, match the texts to your tone of voice and decide how you want to present the chat widget on your website. Easily implement the chat widget via Google Tag Manager or in the code of your website.
More than modern apps
Unique possibilities for chatbot answers
Go further than modern apps with our unique possibilities for chatbot answers. Have a calendar pop up in a conversation or let your customer give feedback through our feedback module.
Stay social
Publish your chatbot on social messaging channels
There are billions of users on modern apps like WhatsApp, Facebook and Instagram. Make sure your company is also easily available on these channels. With Watermelon you can connect these channels with the click of a button. Are you missing a channel? Together we will find a fitting solution.
One channel at a time
Utilise channel specific possibilities
Make your chatbot unique and decide which channels your chatbot operates on. Use Facebook's special buttons module or Instagram's Icebreaker to utilise the channels' powers.