Always accessible with our live chat.
Enhance Communication with Real-Time Live Chat. Personalize for Your Brand, Improve Customer Experience with Easy Customization.
Offer customers a swift and modern live chat experience
Live on multiple websites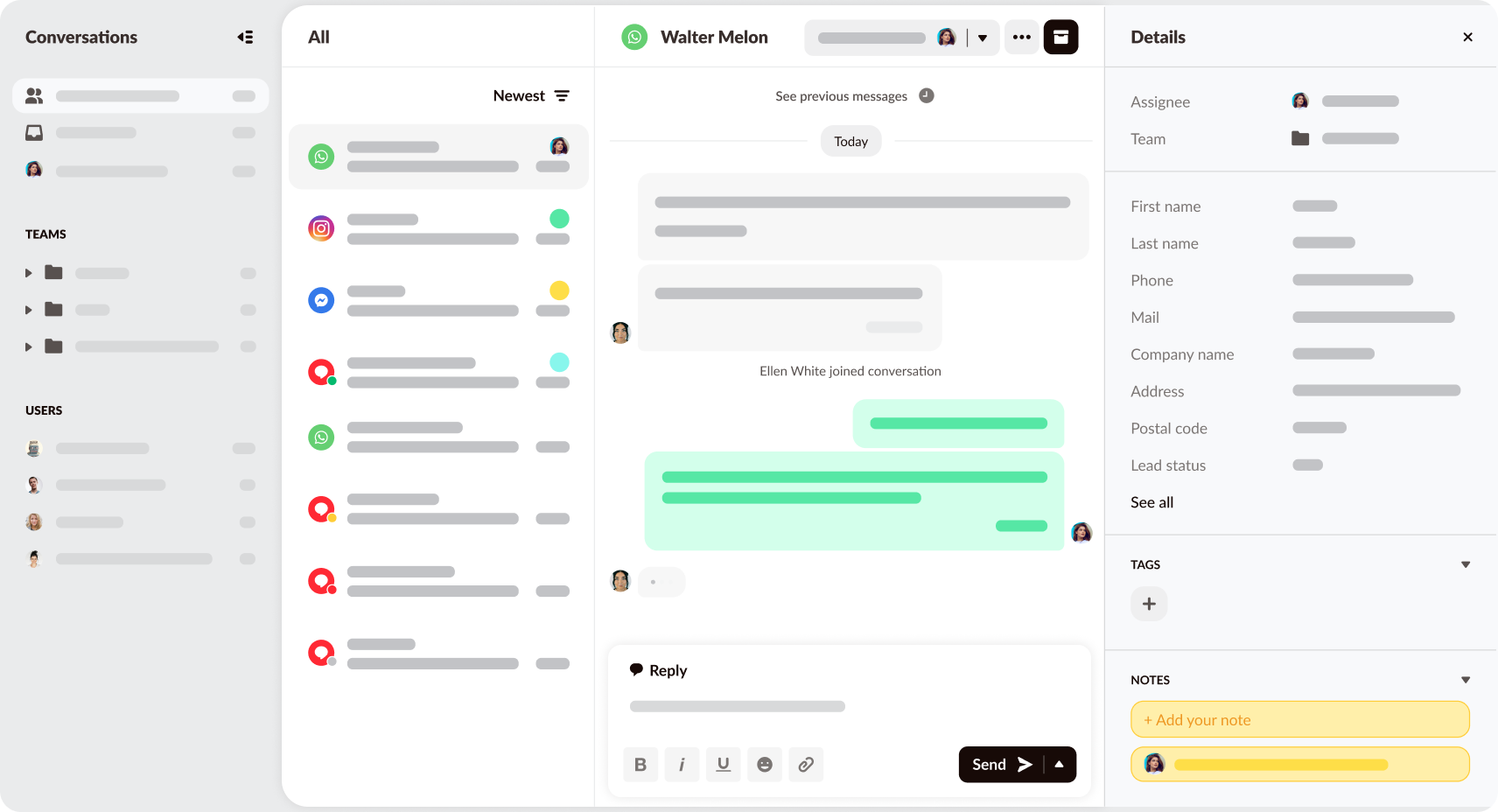 Frequently asked questions
And the answers to them. Is your question not included? Please contact our support team. They will be happy to assist you further.
Is integration possible with other platforms?
Integration with other platforms is possible. Our live chat is designed to easily integrate with existing systems and software, allowing you to get even more out of your customer service.
Can I set automatic responses?
The live chat features an advanced AI chatbot that allows you to automate anything you want, from answering frequently asked questions to directing visitors to specific pages on your website.
Is the chat available 24/7?
Our live chat is available 24/7. When your employees are unavailable, our advanced AI chatbot takes over to ensure that your customers always get the help they need.
Collaborate with your chatbot
Automation that customers will love
Our live chat automates FAQs and responses, saves time and enables quick action. It's brand-adaptable and works across websites and mobile platforms.

Set the availability of the chat with business hours

Set the availability of the chat to match your and your customers' convenience by easily setting opening hours so the chat is always online when you or your customers are available.

Publish your chatbot quickly and easily

Quickly and easily activate your chatbot on your live chat! All you have to do is push a button. Provide immediate answers to your website visitors by using an automated chat solution.

Greet website visitors with a personalized message

Welcome website visitors with a personal message. Strengthen your online presence and improve the customer experience.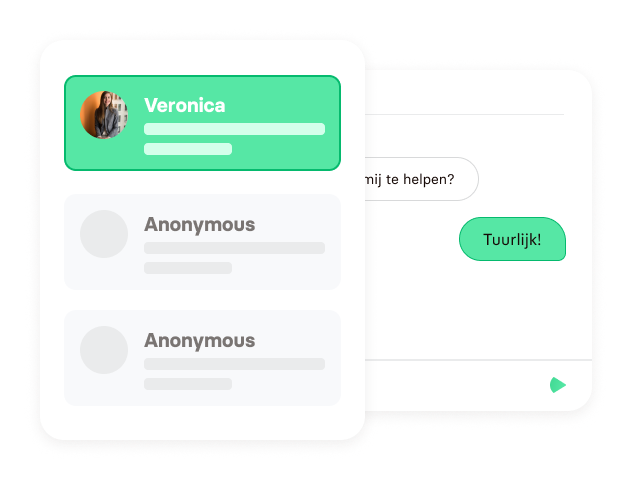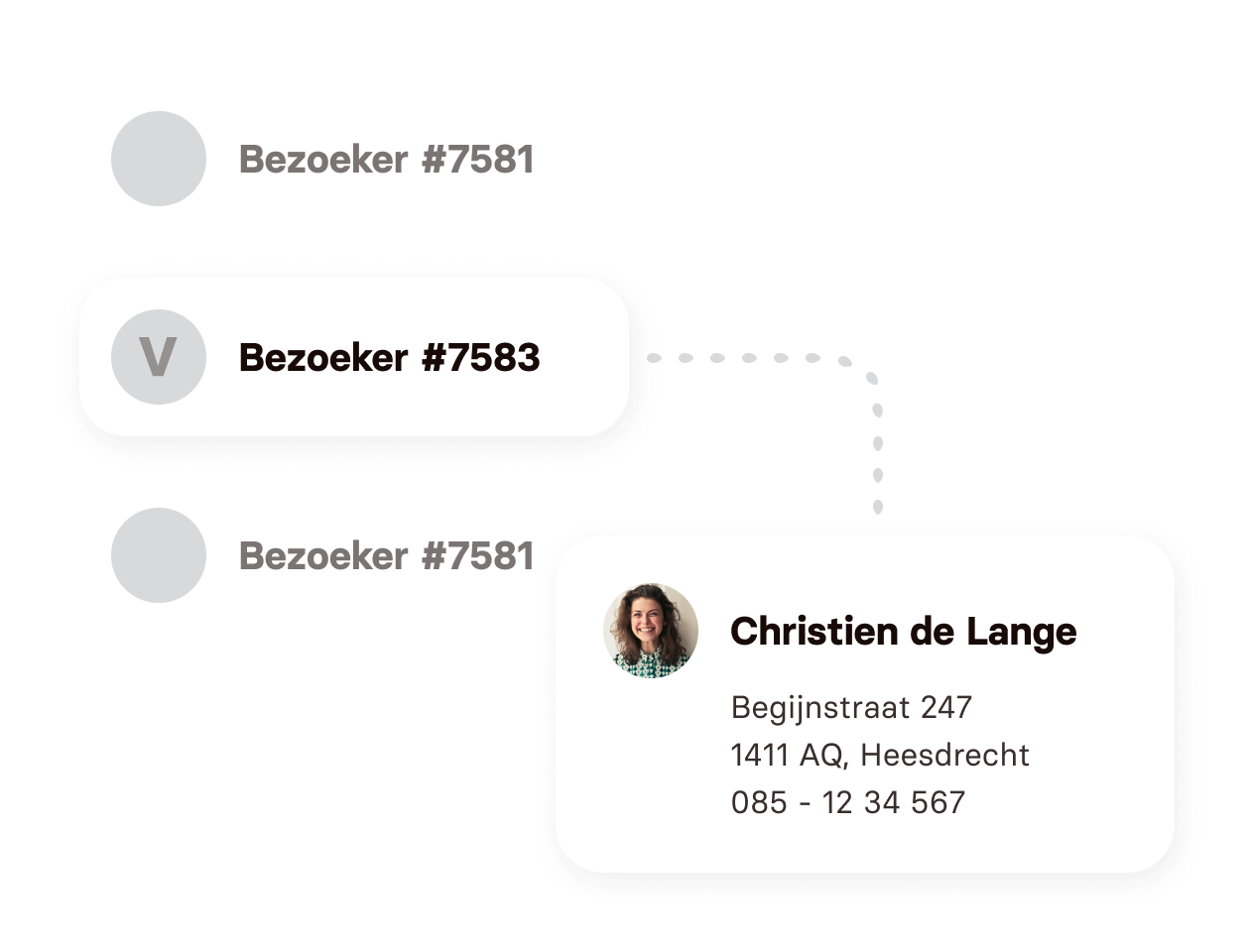 brand identity
Fully customize the live chat to match your brand's style
Customize style, layout and content to your brand: Our Live Chat is designed to match your brand while meaningful customer interactions take place.
mobile first
Designed for Mobile Live Chat
Customizable navigation options, in-app designs specifically for mobile and integration options that take into account your device's design.