Make the whole team's work easier
Collaborate with your chatbot. Let your chatbot answer frequently asked questions, and have it automatically transfer conversations to the right agent or team when needed.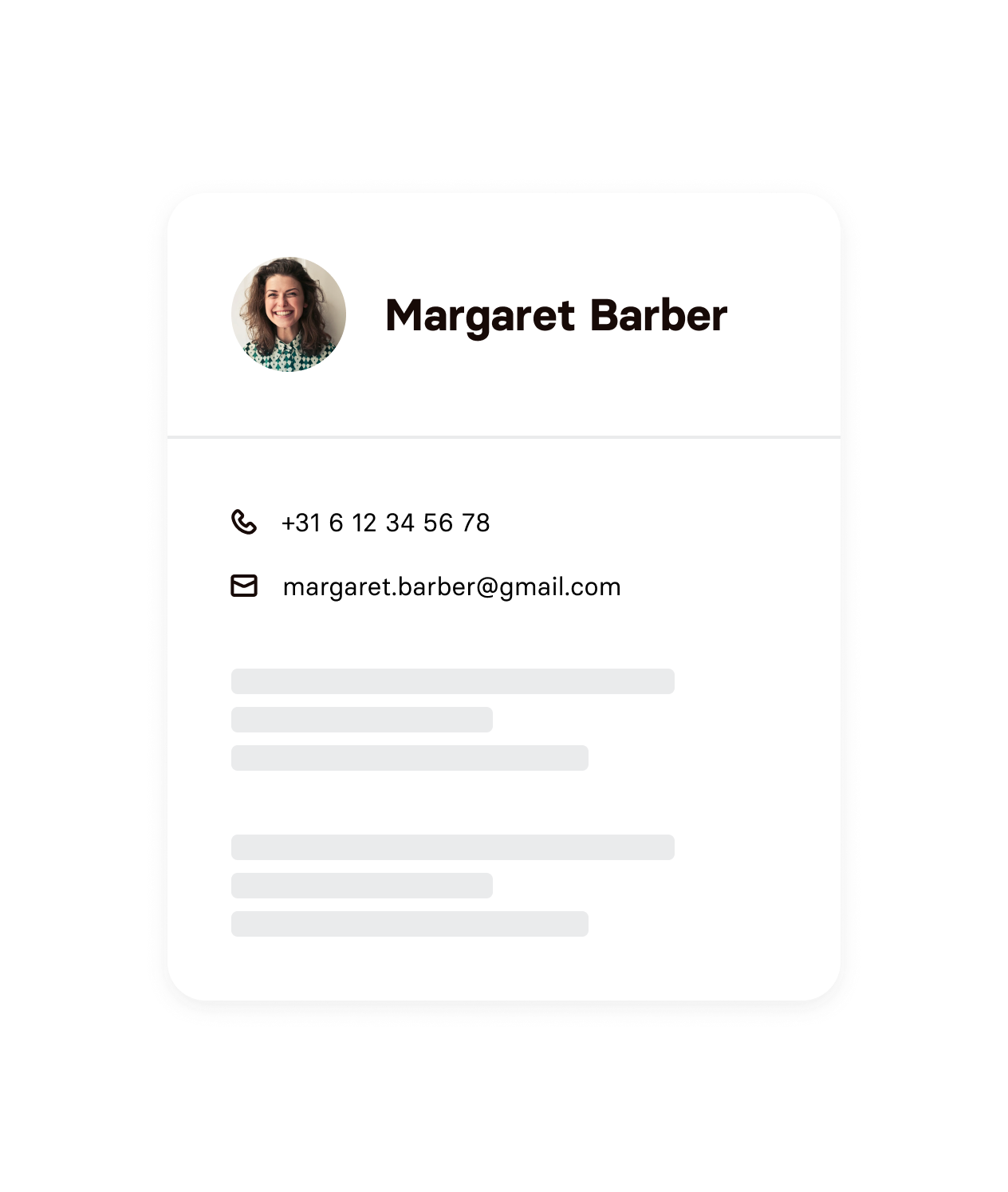 Work together with your chatbot in real time
Even if your chatbot is fully optimized, it will never be able to independently manage 100% of customer contact. Having a human agent who can pick up a conversation is still important. Watermelon makes it possible to seamlessly collaborate with your chatbot and hand over the conversation when you or the customer deem it desired or necessary.
Chatbot first, human when needed
The chatbot is the customer's first point of contact and always attempts to resolve the conversation first. If the chatbot is unsuccessful, then it automatically transfers the conversation to a designated available employee.
The customer can decide with whom they interact
Customers can always be offered the option to request to chat with an available human agent, depending on how you set up the conversation in the dialog builder.
No crossed wires
The chatbot can seamlessly transfer conversations to the right team or employee. Each agent has their own distinct conversation overview so no miscommunication happens.
It's all about trust
You are in control of your chatbot
You determine your chatbot's personality, tone of voice and the point at which a conversation is transferred to an employee. You determine the chatbot's knowledge base so you're fully in control of what your digital colleague says and does.
Take a peek
Watch your digital colleague work
The Watermelon platform allows you to watch the chatbot have conversations with customers in real time. A customer service employee can always choose to take over the conversation if deemed necessary.
What people ask us:
Don't see what you're looking for? Shoot us a message!
Why should we use Watermelon?
Good question. Watermelon is a specialist in the building and management of chatbots. Alternatives are more general tools that typically allow you to automate only a fraction of your customer service messages. When a chatbot is too generic, it often has a negative impact on the customer experience. With Watermelon, we guarantee your chatbot does exactly what your customers need it to do.
Does Watermelon use artificial intelligence?
Yes. We have developed our own artificial intelligence that is tailored to the platform. That means all the knowledge that's added is enriched by AI to successfully interpret the intent of the customer's question.
Do you offer help implementing the Watermelon platform?
Of course! Our Customer Onboarding Specialist will support you in building and implementing your chatbot, aligning to best practices and providing feedback on your chatbot before it goes live.